10 Amazing Facts About Betty White
Today we remember beloved actress Betty White on what would have been her 100th birthday. White's career spanned over eight decades and left a lasting mark on television history both in front and behind the camera. After making the transition from radio to television, she became a staple on American game shows. She also starred in several memorable sitcoms including The Mary Tyler Moore Show, The Golden Girls, and Hot in Cleveland. A cultural icon, White earned accolades not only for her work in television but also her work as an advocate for animals.
White died peacefully in her home on December 31, 2021, just weeks before her 100th birthday. In honor of her memory, here's a look at some amazing facts about the beloved star.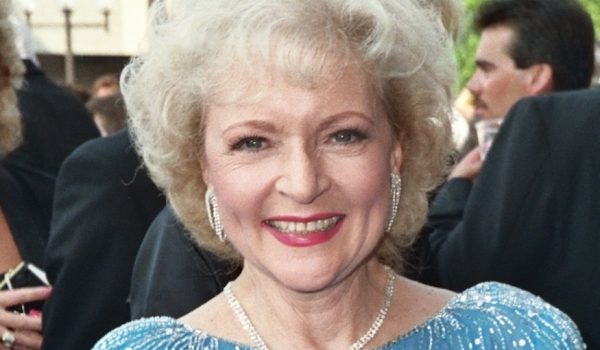 Betty White / Alan Light, Wikimedia Commons (CC BY 2.0)
1. Her name was Betty, not Elizabeth.
She was born Betty Marion White on January 17, 1922 in Oak Park, Illinois to Tess Cachikis, a homemaker, and Horace Logan White, a lighting company executive. Her parents chose to name her "Betty" specifically because they didn't like many of the nicknames derived from "Elizabeth."
2. She grew up in Los Angeles, California.
White in the 1930 U.S. Census / MyHeritage SuperSearh (click to enlarge)
When she was a little over a year old, the family moved from Illinois to Los Angeles, California. Her family often vacationed in the Sierra Nevada, which sparked her lifelong interest in wildlife. As a child, she wanted to become a park ranger, however at the time, women were not allowed to become park rangers. Instead, she chose to pursue her interest in writing and performing. In 2010, White got to fulfill her dream when she was named an honorary forest ranger by the U.S. Forest Service for her lifelong dedication to protecting wilderness and wildlife.
3. She attended Beverly Hills High School.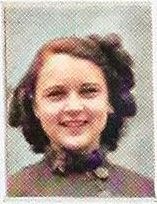 Betty White, 1937 Beverly Hills High School Yearbook, MyHeritage SuperSearch (colorized by MyHeritage)
White attended Beverly Hills High School in Beverly Hills, California and graduated in the class of 1939. The public high school has a number of notable alumni including Carrie Fisher, Nicolas Cage, and Lenny Kravitz.
4. White made her television debut with a role in the very early days of television.
Shortly after graduating high school, White and a classmate participated in an experimental television show in Los Angeles. At the time, television was a very new medium and still in development. Growing up, White had taken signing lessons to become an opera singer. The program was a light version of the operetta The Merry Widow.
5. During World War II, she volunteered for the American Women's Voluntary Services.
In 1941, White volunteered for the American Women's Voluntary Services where she drove a PX truck with military supplies to the bivouacs in the Hollywood Hills. At night, she would attend dances that were held for the troops before they were shipped overseas. It was at one of these dances that she met her first husband, Dick Barker, an army pilot. After the war, the couple married and moved to an Ohio chicken farm, but the marriage did not last long. They divorced that same year and White returned to Los Angeles to pursue her Hollywood career.
6. She was one of the first female produces in Hollywood.
In the early 1950s, White launched her first television series, Life with Elizabeth. Starring White as the lead character, the show ran for two seasons. A pioneer of television, White was one of the few women who had full creative control both in front and behind the camera. The television icon would later be inducted into the Television Hall of Fame in 1995.
7. She met her third husband on the hit game show, Password.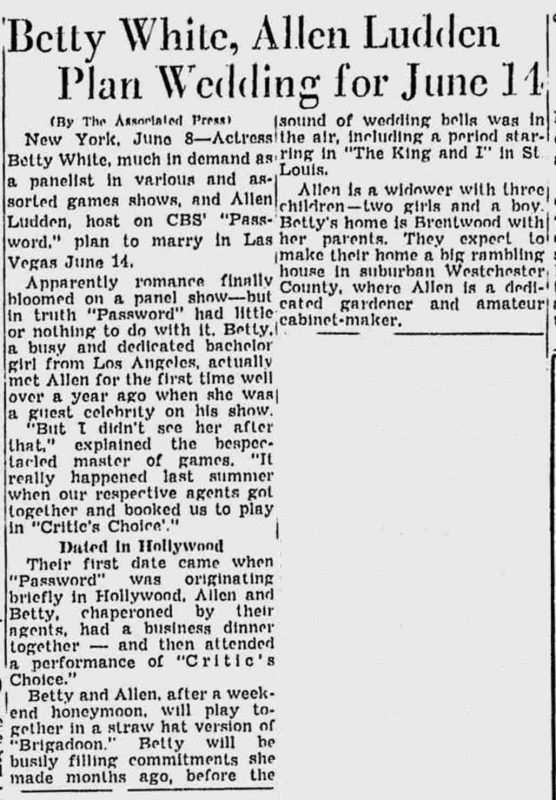 June 9, 1963 Youngstown Vindicator / MyHeritage SuperSearch
Throughout the 1960s, White was a popular fixture on network game shows. She made multiple appearances as a celebrity guest on the gameshow Password, which was hosted by Allen Ludden. White and Ludden married on June 14, 1963 and remained together until Ludden's death in 1981. On why she never remarried, White once said, "I had the love of my life…If you've had the best, who needs the rest?"
8. Throughout her career, she received 21 Emmy nominations.
Over her long career, White accumulated 21 Emmy nominations, winning five. She was one of the first women to ever earn an Emmy nomination, receiving her first nod in 1951. She also holds the record for longest span between Emmy nominations for performances. She earned her last nomination in 2014 at the age of 92.
9. At 88 years old, White became the oldest person to host Saturday Night Live.
In 2010, Betty White became the oldest person to host the the late-night sketch show Saturday Night Live after a successful fan-led Facebook campaign. Airing the day before Mother's day, White was joined by a roster of famous SNL alums including Tina Fey, Amy Poehler, and Maya Rudolph. She earned her fifth Emmy award for her performance. Fun fact: She had declined an invitation to host three times earlier in her career.
10. She devoted her life to animals.
A notable advocate for the welfare of animals, White served on the board of trusties of the Greater Los Angeles Zoo Association since 1974. She helped raise money for multiple animal-related charities throughout her life. And for more than 50 years, she worked closely with the Morris Animal Foundation, a nonprofit that supports studies to help improve the health and quality of life for animals around the world.
Share: