10 Things You May Not Know About John F. Kennedy
Today marks what would have been John F. Kennedy's birthday! The 35th President of the United States was born on May 29, 1917 in Brookline, Massachusetts to Joseph "Joe" Kennedy and Rose Elizabeth Fitzgerald.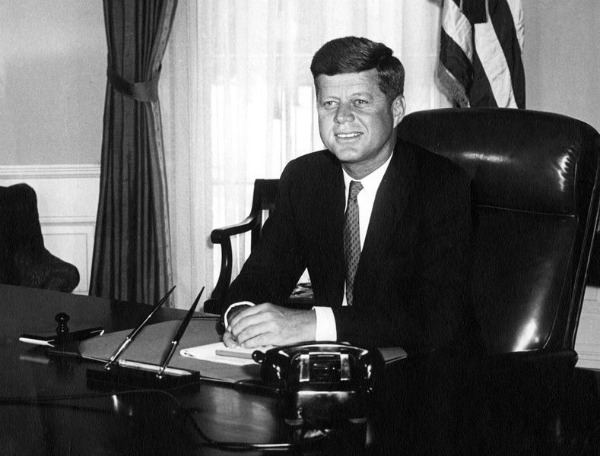 Image: John F. Kennedy Presidential Library and Museum
In celebration of John F. Kennedy's birthday, here are 10 interesting things you may not know about the beloved U.S. President:
1. He was named after his maternal grandfather.
John Fitzgerald Kennedy was named in honor of his maternal grandfather, John Francis Fitzgerald. Known as Honey Fitz, he served two terms as the mayor of Boston. An early supporter of the Boston Red Sox, Honey Fitz threw out the ceremonial opening pitch in Fenway Park's inaugural game.
The second of nine children, the family eventually affectionately nicknamed John "Jack."
2. He was often sick as a child.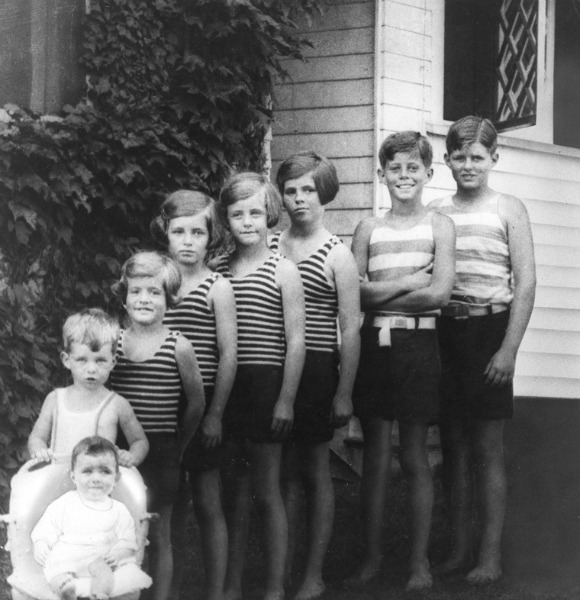 Image: John F. Kennedy Presidential Library and Museum
As a child, Kennedy was frequently ill. At the age of 3, John contracted scarlet fever, a highly contagious and potentially life-threatening disease. He spent about two months in the hospital before he was able to recover. He continued to suffer from a variety of childhood diseases, including whooping cough, measles, and chicken pox, and would continue to experience health problems later in life. He later suffered from Addison's disease, intestinal problems, and serious back problems.
3. He was a war hero.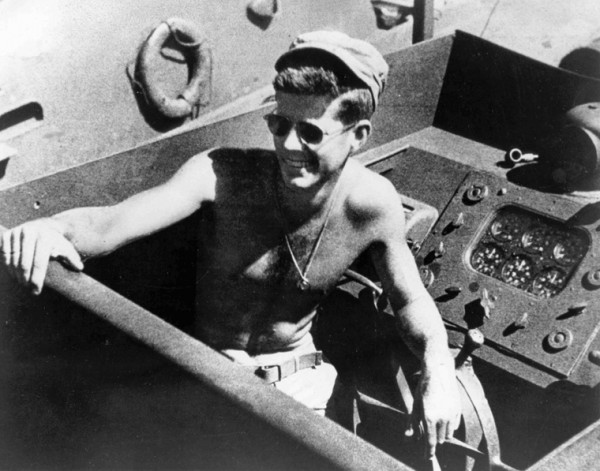 Image: John F. Kennedy Presidential Library and Museum
After graduating from college, John joined the U.S. Navy. He earned the rank of lieutenant and commanded a patrol torpedo boat. On August 2, 1943, while on a mission to stop Japanese ships from delivery supplies to soldiers, his ship was hit by a Japanese warship. Forced to abandon ship, John led his men to an island several miles away. They were rescued six days later. The men were found by two native islanders, who helped deliver a message John had scratched on a coconut shell. After the ordeal, he received the Navy and Marine Corps Medal for his leadership and courage during the incident.
After he was discharged from the Navy, John worked briefly as a reporter for Hearst Newspapers.
4. John and Jacqueline had four children.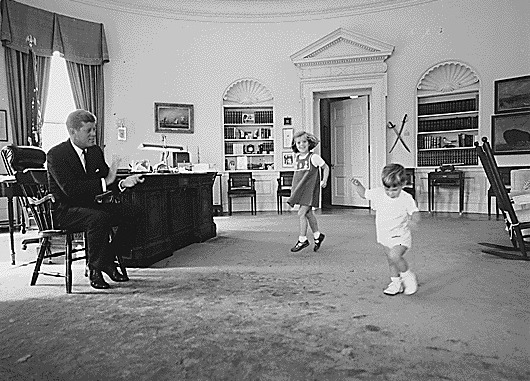 Image: National Archives and Records Administration
In addition to Caroline and John, Jr., the Kennedy's had two other children, Arabella and Patrick. In 1956, Jacqueline had given birth to a stillborn daughter. Then in 1963, Jacqueline gave birth to Patrick Bouvier Kennedy five-and-a-half weeks early. He died two days later. After John's death, Jacqueline had the remains of Patrick and Arabella re-interred alongside their father in Arlington National Cemetery.
5. While he was president, John donated his entire paycheck to charity.
The Kennedy family was incredibly wealthy and so when John came into office, he was one of the wealthiest men ever to do so. As President, John donated his entire paycheck to various charities. He had also donated his salary while in Congress and the Senate.
He was not the only president to do so either. Herbert Hoover also refused his presidential salary.
6. He was the first Catholic President.
His faith was a big issue while he was running for office. Although Roman Catholicism is one of the largest religious denominations in the country, John remains the only Catholic president to date.
7. He won a Pulitzer Prize.
While in the Senate, John published Profiles in Courage, a volume of short biographies describing acts of bravery and integrity by eight United States Senators. A best seller, the book earned John the Pulitzer Prize for Biography in 1957.
8. He liked to doodle.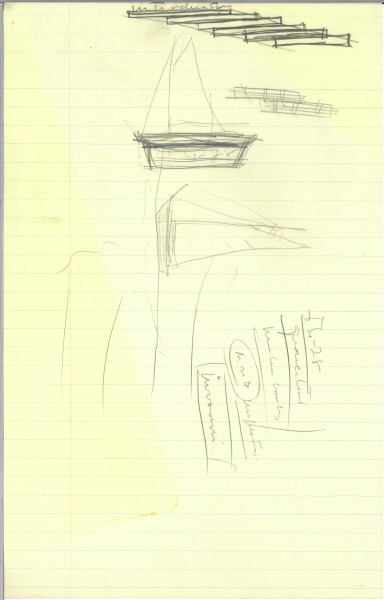 Image: National Archives and Records Administration
John was a prolific doodler. He often doodled various phrases, shapes and even a sailboat on pieces of paper often while on the phone or in meetings.
9. He was a speed reader.
John could read 1,200 words a minute. He was known to read six newspapers every morning at breakfast from cover to cover.
10. John is one of two U.S. Presidents buried in Arlington National Cemetery.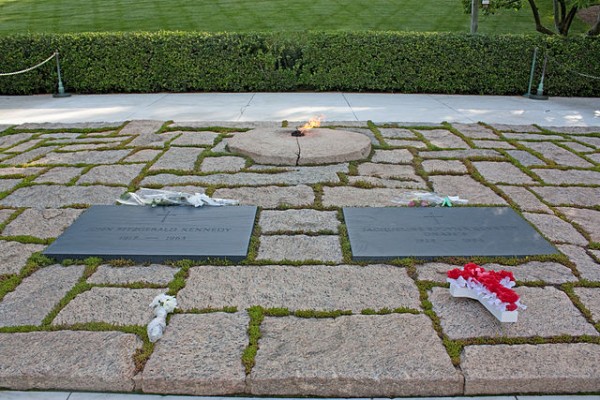 Image: Wknight94, Wikimedia Commons (CC BY-SA 3.0)
Following his funeral, John was buried in a small plot at Arlington National Cemetery. On March 14, 1967, his remains were moved to a permanent burial plot and memorial at the cemetery. After her death, Jacqueline Kennedy was buried alongside the President and their two children, Patrick and Arabella.
John and William Howard Taft are the only two U.S. Presidents buried at Arlington.
Share: