Before They Were Stars: Yearbook Photos of Famous Faces
In many parts of the world, the end of the school year means students receive their yearbooks to sign and remember the year they've had. Years from now, they will be able to look back at these yearbooks to remember what happened during this unique moment of their lives. Yearbooks are also fantastic records to explore for genealogy, too. With these school records, you can learn about what clubs and activities family members were a part of and see photographs from their school days, giving you greater insight into the lives and personalities of the people in your family tree. You can find one of the largest collections of digitized yearbooks in MyHeritage's database of historical records. These records may also show up as Record Matches to your family profiles on Geni.
For a little fun, we looked up a few well known faces before they became household names. Check them out below!
Gregory Peck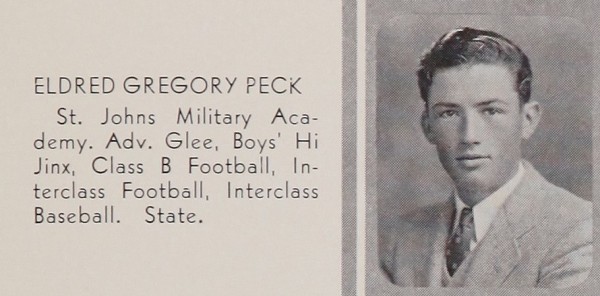 San Diego High School, 1933 / MyHeritage SuperSearch
While attending San Diego High School in San Diego, California, actor Gregory Peck was involved in numerous school activities from Glee to sports. After graduating, he attended San Diego State university for a year then transferred to the University of California, Berkeley as an English major and pre-med student.
Oprah Winfrey
East Nashville High School, 1971 / MyHeritage SuperSearch
Before she became the "Queen of Media," Oprah Winfrey was a student at East Nashville High School in Nashville, Tennessee, where she was voted "Most Popular." She was also a part of the Honor Society, student government, and the debate team
Carrie Fisher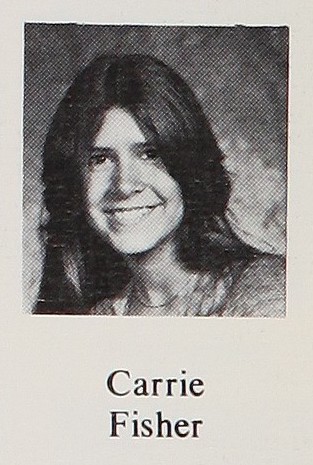 Beverly Hills High School, 1972 / MyHeritage SuperSearch
Star Wars actress Carrie Fisher grew up with Hollywood parents, Debbie Reynolds and Eddie Fisher. She attended to Beverly Hills High School until the age of 15, when she left to appear on the Broadway revival of Irene, which starred her mother.
Betty White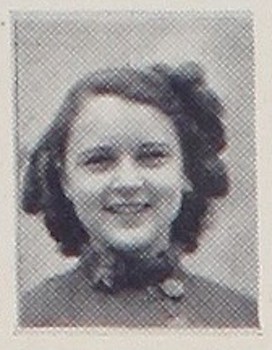 Beverly Hills High School, 1936 / MyHeritage SuperSearch
Another notable alum from Beverly Hills High School is actress Betty White. She was voted "Best Looking" in 1939.
Madonna
Rochester Adams High School, 1975 / MyHeritage SuperSearch
Singer Madonna was a straight A student at Rochester Adams High School in Rochester Hills, Michigan. During her time there, she was also a member of the cheerleading squad.
George Clooney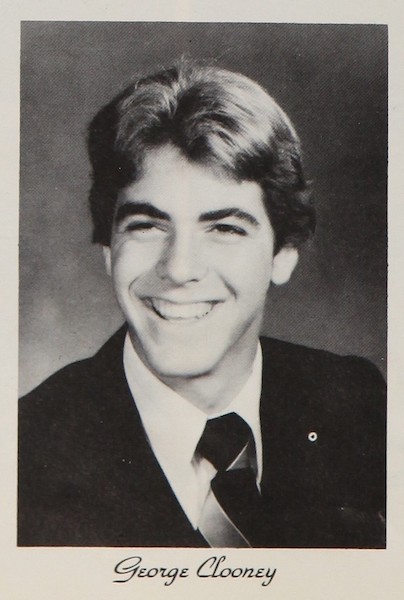 Augusta High School, 1979 / MyHeritage SuperSearch
George Clooney was a popular figure at Augusta High School in Augusta, Kentucky and was involved in many extracurricular activities. He was a part of the 1979 yearbook staff, President of the Science Club and a member of the Drama and Beta Clubs. Clooney was also an athlete and played on both the baseball and varsity basketball teams. He was also crowned Prince of the Jr.-Sr. Prom.
Bette Midler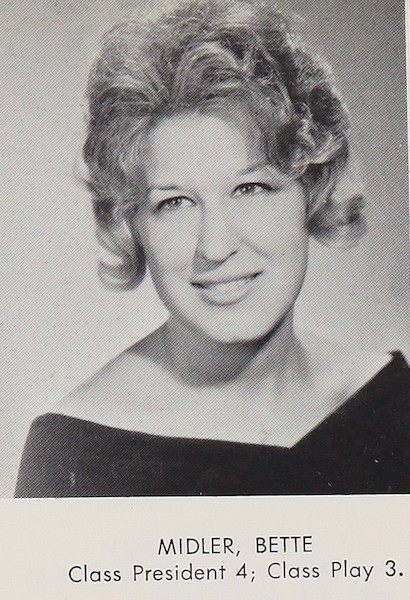 Radford High School, 1963 / MyHeritage SuperSearch
Bette Midler grew up in Honolulu, Hawaii and attended Radford High School, where she was voted "Most Dramatic" in 1963. She served as her Class President in her senior year and was a member of the National Honor Society.
Ronald Reagan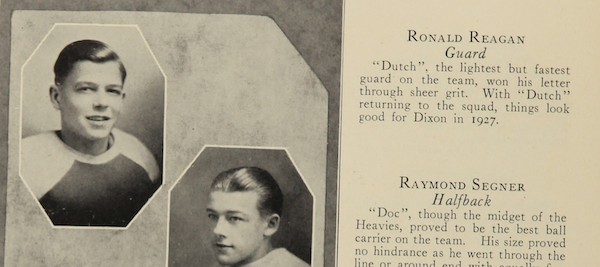 Dixon High School, 1927 / MyHeritage SuperSearch
Nicknamed "Dutch" growing up, Ronald Reagan developed a strong interest in acting and football while a student at Dixon High School in Dixon, Illinois. The future U.S. President was a guard on the football team and a member of the Dramatic Club.
James Stewart
Mercersburg Academy, 1928 / MyHeritage SuperSearch
Before he became one of the most beloved stars in Hollywood history, James Stewart was a student at the Mercersburg Academy in Mercersburg, Pennsylvania. During his time there, he was busy with a multitude of activities, including football, track, choir, glee club, served as art editor of the Karux board and more. He would go on to attend Princeton University after high school.
Steve Jobs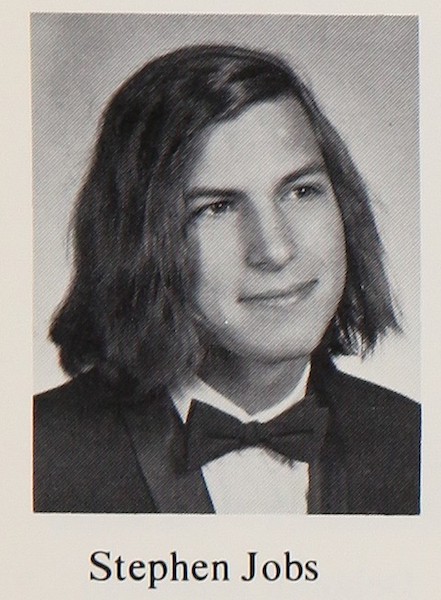 Homestead High School, 1972 / MyHeritage SuperSearch
Apple co-founder Steve Jobs attended Homestead High School in Cupertino, California. Fellow Apple co-founder, Steve Wozniak, was also an alum of the school, graduating a few years ahead of Jobs.
Check out MyHeritage's Yearbooks collection for more yearbook photos!
Share: