Chinese New Year: Year of the Dog
Happy Chinese New Year! Also known as the Lunar New Year or Spring Festival, the new year is celebrated according to the lunar calendar with each year associated with one of the 12 animals in the Chinese zodiac. Today marks the first day of the Year of the Dog on the lunar calendar.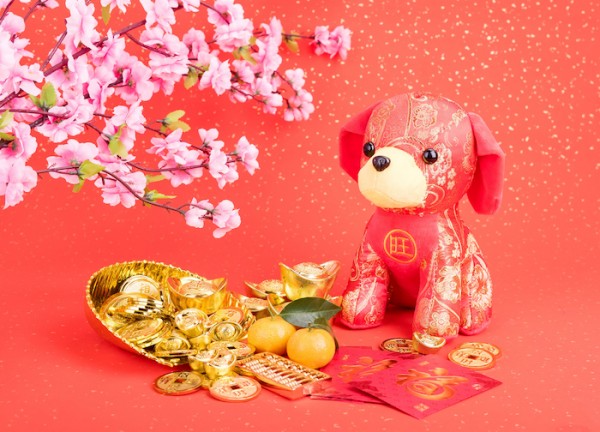 In celebration of the new year, here are some things to know about the holiday:
1. At the core of the holiday is family and tradition. Multiple generations will reunite to honor their ancestors together and pray for good fortune and prosperity in the new year.
2. Chinese New Year is known to cause the largest human migration in the world, with millions of people returning home to reunite with their families.
3. Food plays an important role during celebrations. Each dish holds a special meaning, symbolizing good luck and fortune. Families will feast on traditional dishes of fish, meats, dumplings, and vegetables. Oranges are also important symbols of good luck. There are also many traditional new year sweet candies and moon cakes to symbolize good fortune.
4. Red envelopes with lucky money are given to children by their elders.
5. Red is an important color during the holiday as it symbolizes good luck and also helps to ward off evil spirits.
6. Elaborate firework displays are also believed to help ward off evil spirits as the new year begins.
7. The holiday is celebrated in many different countries all around the world.
8. The entire holiday actually lasts 15 days.
9. According to the Chinese zodiac, those born in the year of the dog are best known for their loyalty to friends and family. They are also known for their intelligence and integrity.
10.  Some famous faces born in the Year of the Dog: Winston Churchill, Elvis Presley, Steven Spielberg, Michael Jackson, Prince, Mother Teresa, Prince William
Share: