D-Day: The Invasion of Normandy
Today marks the anniversary of the Allied invasion of Normandy. The D-Day landings was the largest seaborne invasion in history.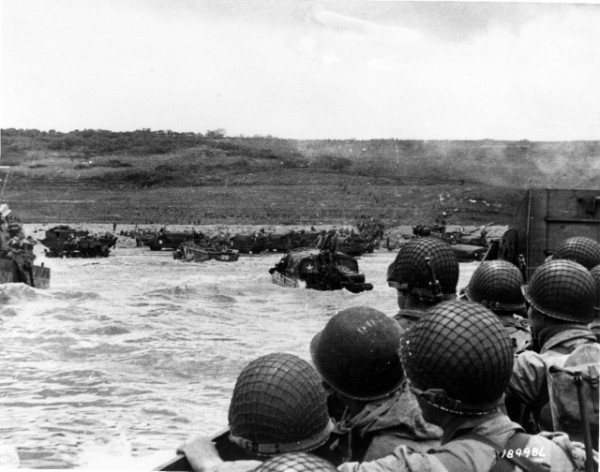 Image: Naval History and Heritage Command
In the early morning of June 6, 1944, Allied forces stormed the beaches of Normandy, France with over 160,000 troops and 13,000 paratroopers along a 50-mile stretch of France's coastline. Over 5,000 ships and 11,000 planes had crossed the English Channel during the night in preparation to drive Nazi forces back to Berlin. Led by General Dwight D. Eisenhower, the landing was preceded by heavy aerial and naval bombardment. Troops landed along the coast in five sectors, Utah Beach, Omaha Beach, Gold Beach, Juno Beach, and Sword Beach. Although that first day saw about 10,000 Allied casualties, with over 4,000 confirmed dead, by the day's end, the Allies controlled the beach.
Image: Naval History and Heritage Command
By the end of August 1944, Allied forces had reached the Seine River and liberated Paris, officially marking the end of the Battle of Normandy. The victory marked a turning point in the war for the Allied forces. Once Paris was liberated, the Allies were able to continue forward into Germany. On May 8, 1945, the Allies accepted Nazi Germany's unconditional surrender.
Do you have relatives who were at Normandy on D-Day? Join the D-Day genealogy project on Geni!
Share: