Discussions Enhancements
Keeping track of all of the discussions you follow can be difficult.  Today we released some features to make it significantly easier to stay updated on your discussions of interest.
"Discussions I Follow"
The new default view for discussions will contain a list of all discussions you follow, sorted by most recent activity.  All discussions you follow will be included in this list: public discussions, private discussions, project discussions, and any discussions where surnames that you follow are tagged.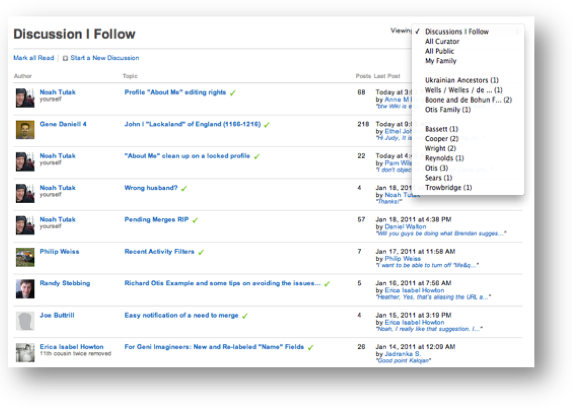 In the top right corner of the discussions page we added a drop-down filter to display project and surname discussions you follow that have unread messages.  In addition, it is easy to switch between the general discussion groups, and to return to the "Discussions I Follow" list.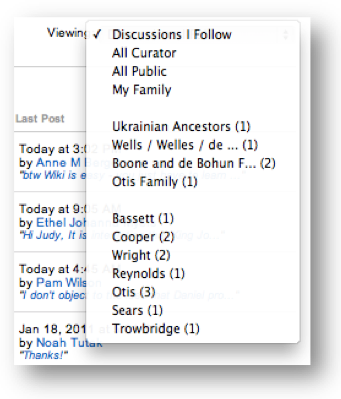 This feature will help you keep track of all of the discussions you follow across the various sections of Geni.
Share: