Family History Month: Get the Kids Involved
October is Family History Month! What better time to introduce your children to your family's heritage than the month dedicated to it? Take some time to spark your children's interest in your family's history and they will love it and appreciate it as they get older.
Here are some fun activities to get your budding genealogists active in learning about your family's roots:
Become a Family Detective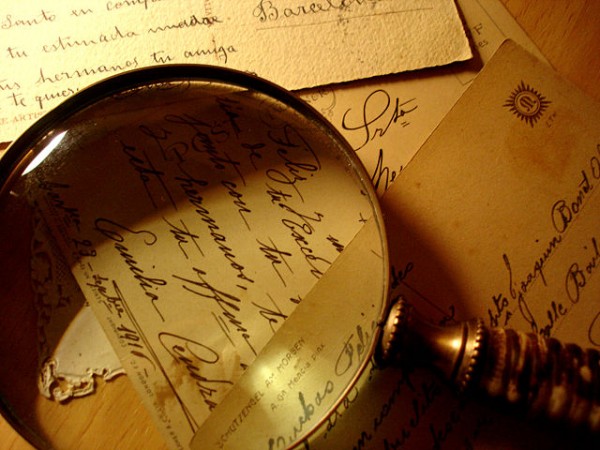 Image: Anna, Wikimedia Commons
Have a little Sherlock Holmes or Nancy Drew on your hands? Set out a family mystery for your children to solve. For example, see if they can use their research skills to identify an old photograph. Have them ask relatives questions to figure out who is in the picture, when and where the photograph was taken, and what story may be behind it.
Start Interviewing Relatives
Image: Library of Congress
Family interviews are a great way to get your children actively engaged with living relatives and learning about their past. Have your children interview older relatives about their lives growing up and family stories they may remember. Many of us wish we had the chance to ask our grandparents questions before their passing, so now is a great chance for your children to learn more about the lives of their grandparents.
Make a Family Tree
Image: Americanherobooks.wordpress.com
Have your children map out a small family tree on paper. It's a great exercise to understand the relationships in your family tree and an opportunity for children to fill in the blanks. You can find a free family tree template online or have them get creative and make their own.
What activities would you recommend to get children interested in genealogy?
Share: