Family Tree Tuesday – Frank Sinatra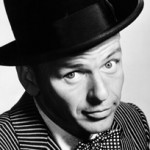 Born Francis Albert Sinatra, Sinatra was an American singer and motion-picture actor who became one of the most sought-after performers in the entertainment industry. Sinatra enjoyed a multitude of success in both music and film. In 1953, he won an Academy Award for Best Supporting Actor for his role in the film From Here to Eternity.
Sinatra was the only child of his Italian immigrant parents. His father, Anthony Martin Sinatra was a fireman and professional boxer, fighting under the name Marty O'Brien. His mother, Natalie, was very active in the politics of the local Democratic party. It is believed she ran an illegal abortion clinic out of their home.
Each of Sinatra's three children with his first wife Nancy followed their father into the entertainment industry. His eldest daughter, Nancy is an actress and singer, and most well known for her hit song "These Boots Are Made for Walkin.'" His son, Frank Sinatra, Jr. has also enjoyed a successful career as a singer, songwriter and conductor. At the age of 19, Frank Jr. was kidnapped and released two days after his ransom was paid. Sinatra's youngest child, Tina, is a film producer and actress. She co-produced the television miniseries Sinatra, which was nominated in 1993 for an Emmy Award for Outstanding Miniseries.
Sinatra was married a total of four times. He married his second wife actress Ava Gardner, in 1951 and divorced in 1957. He then wed actress Mia Farrow in 1966. The marriage lasted two years. In 1976, Sinatra married Barbara Blakeley, to whom he was married to until his death in  1998.
Check out Frank Sinatra's family tree and see how  you're related!
Share: