Genealogy Research: Address Books
Do you still keep a handwritten address book? In today's world, many people have forgone the old paper and pen for digital preservation of contacts either on the computer or a smartphone. But if you take a closer look at an old address book, you'll find that they may hold the key to unlocking your family history.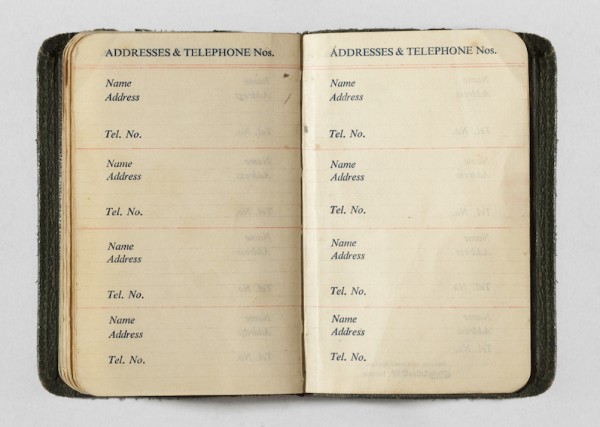 Before we carried all our contacts on our phones, we kept the names, addresses and phone numbers of our family, friends and acquaintances in address books. Today, if we must make an update to a contact, the old information is generally deleted once the new info is entered. However, take a look at an old address book and you'll often find them filled with a wide range of contacts with crossed out entries and even annotations as people moved, changed their numbers or passed away. It's a treasure trove of information at your fingertips!
If you have inherited an old address book from your parents or grandparents, be sure to take a careful look at who is listed in the book. The names of distant cousins, perhaps some you never knew, may be found amongst the list of contacts. Their addresses will give you a place of residence and possibly your next clue to where you can continue your family history research. You may even have a chance to reconnect with cousins long forgotten.
Take a look at your old address books – you never know what genealogy gems await!
Share: