GeneaVlogger Interviews Mike Stangel at RootsTech 2019
While at RootsTech 2019 in Salt Lake City, Utah, GeneaVlogger and Geni Curator Jarrett Ross took some time to interview Geni's General Manager Mike Stangel at the Geni booth.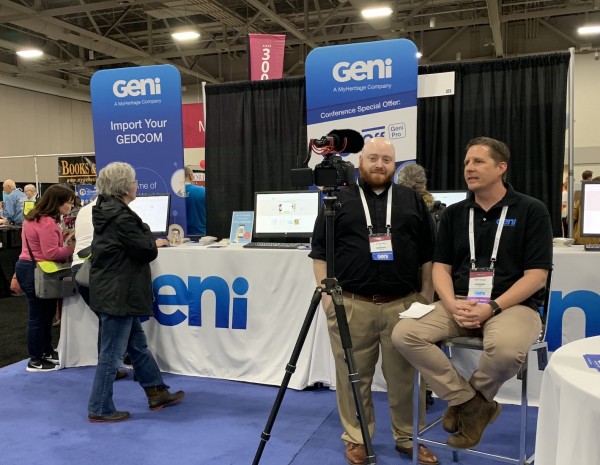 Jarrett and Mike at the Geni booth at RootsTech
See our Highlights from RootsTech 2019
During their discussion, they talked about the history of Geni's World Family Tree and our acquisition by MyHeritage in 2012. Mike also talked about the recent release of our new and improved GEDCOM importer and shared what new features will be coming to Geni in the near future.
Check out the video below!
Share: