Geni Tips: How to Add Married Cousins to Your Family Tree
While researching your family history, it's not uncommon to find some "kissing cousins," close cousins who have married each other. History is filled with many of these cousin marriages, including the marriages of Charles Darwin, Queen Victoria, and Martin Van Buren.
How do you show these cousin marriages in your family tree on Geni? If you have two people who are related in multiple ways within the same tree, you can create a "Cycle" on Geni to display the relationships in your tree without having to create a duplicate branch.
Follow these simple steps to learn how to enter your "kissing cousins" into your family tree on Geni:
1. In the tree view, click "More" at the bottom right corner of the node for the person you would like to connect.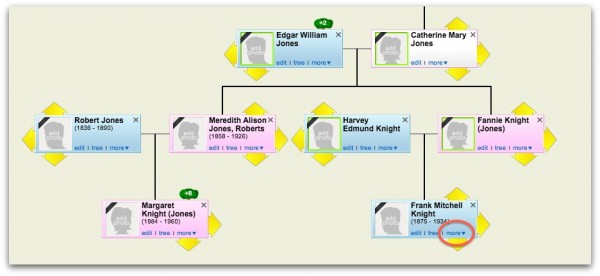 2. In the list of options, select "Move this Person"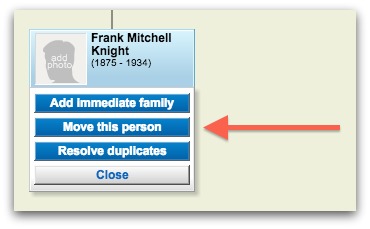 This will add the node to the "Map These People" tray, found on the side of your Tree view.
3. Drag the node onto the second person to whom he or she is related and select the appropriate relationship.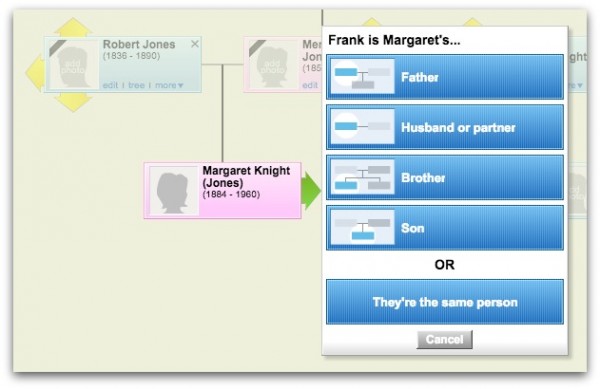 Once you select how they are related, confirm the relationship.

4. Now you will see a green x2 symbol at the bottom left corner of the node indicating the profile is part of a Cycle. Click on it to see the profile's other position in the tree.

Lastly, if you ever need to remove a Cycle, simply click "Edit" on the node and select the Relationships tab. Check the box next to the relationship you want to remove and hit "Remove."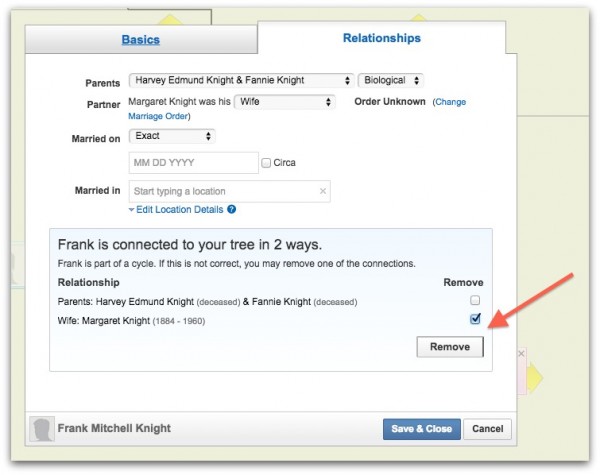 Now you know how to show your "kissing cousins" in your family tree!
Share: