Geni Tips: Resize Photos in the Family Tree
Genealogists love old family photos. It's great when we can share these photos with loved ones in the family tree. Photographs lets us place a face with the names in the tree. When adding photos, have you ever found yourself a little frustrated when the photograph doesn't quite appear the way you want? Below we'll show you how to easily solve this simple problem in the tree.
In your family tree, navigate to the person whose photo you want to resize. On the node, click 'more' to reveal more options.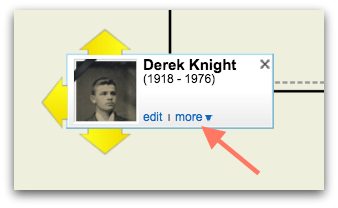 From the list of options, select "Resize photo."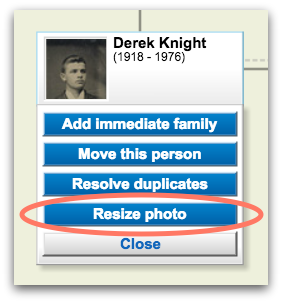 Drag and resize the green square on the photo to frame the person's face.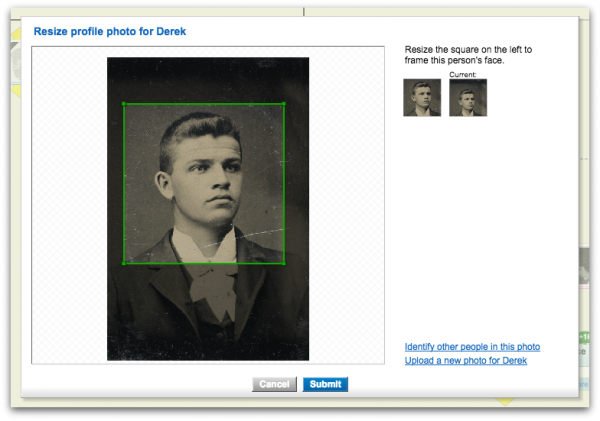 To the right, you will be able to see what the current thumbnail looks like and what the photo will look like in the tree after saving your changes. From here, you can also upload a new photo for the profile. If the photograph has more than one person in it, you can identify and resize the photo for them too. Once you are satisfied with your changes, click "Submit."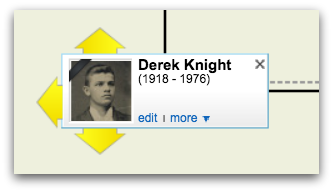 And now your tree will look even better!
Share: