Geni Tips: Use Flip Nodes to See Profile Details in the Family Tree
Have you tried using flip nodes while working in the family tree? Flip nodes are a great way to see more details about a profile without having to leave the tree.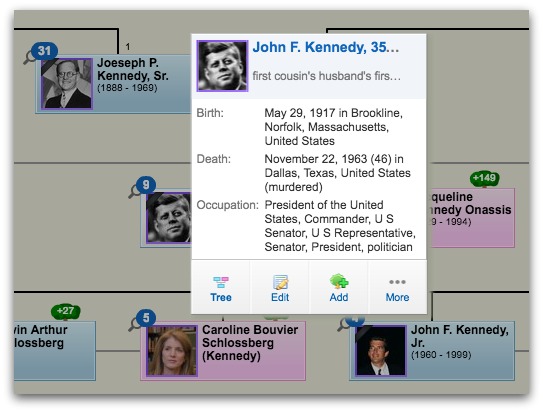 With flip nodes, you can have quick access to a profile's basic information, DNA markers, a peek at the About section, a brief summary of the profile's history, and a description of how the profile is related to you. You will also have easy access to additional actions right in the tree.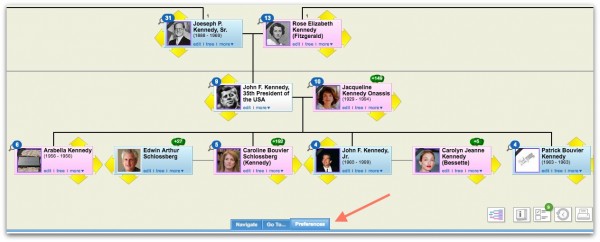 You can turn on flip nodes in your "Preferences" at the bottom of the tree page.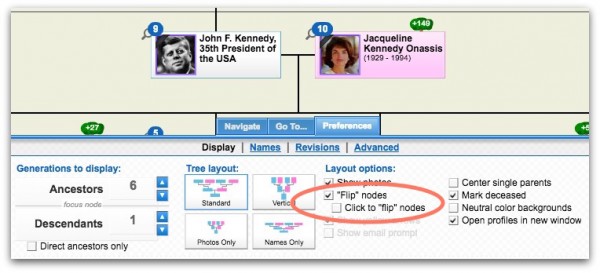 In the display settings, check the box for "Flip" nodes under the layout options. This will enable flip cards to display on the tree when you hover your mouse over a node. Check the box "Click to 'flip' nodes" if you prefer to click on a node to view the flip card.
After checking the option to flip nodes, the yellow arrows will disappear from the tree view. But don't fret! From the flip card, you can easily edit the profile or add additional relatives to the tree.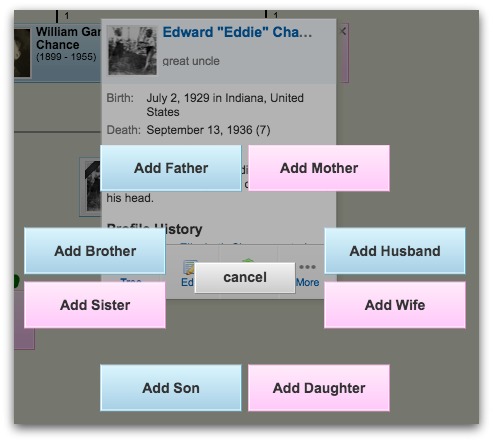 When you click "Add," you will be able to specify which relative you would like to add to the profile.
Click "More" to find additional actions, such as Delete, Move, Resize Photo, Resolve Duplicates, Add to Project, and more. If it's a claimed profile, you will also have the option to send a collaboration request or send the person a message.
With quick access to profile information and useful actions right in the tree, you can work on your genealogy a little bit faster.
Try it out in your family tree now!
Share: