Great Genealogy Gift Ideas for the Holidays
Looking for a great gift for the holidays? Whether you are looking for a gift for the family historian or genealogist in your circle of friends and family or just looking to share your love of family history with your relatives, here are some nifty gift ideas for this holiday season.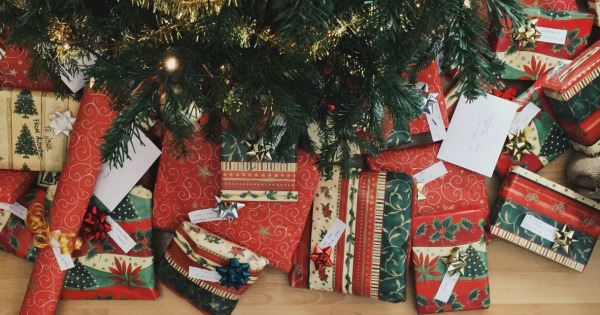 For something nostalgic…

Poster of your family tree
A family tree poster is an excellent gift to to give to your family. You can download a free family tree poster from Geni and take the file to your local printer to print an awesome image of your Geni tree.
Family recipe book
A family history recipe book is a lovely, heartwarming gift. Collect any old, traditional recipes that have been passed down through generations in your family. Ask relatives if they have any to share too and put them all together into a single recipe book that can be distributed amongst the entire family.
Old maps
Many family history enthusiasts can't resist an old map. There are many creative and crafty things you can do with maps that will make the perfect gift. Choose maps that hold significance to your family history. Check out our Pinterest board for some unique and creative ideas.
Family history trip
If you really want to go all out, arrange for a trip to visit someplace important to your family's history – an old homestead, the family plot or the town of your family's origins.
For something practical…

Portable scanner
A portable scanner is a terrific gift for the genealogists. Now where ever they go, library, archives or attic, your family member can scan documents and photos with ease.
Does your relative have a stock pile of old negatives? A scanner for old photo negatives is also a great gift to help your relative digitally preserve those images for future generations.
Video camera or voice recorder
A video camera or voice recorder is a must-have when conducting interviews with relatives. With one of these devices, your relative will be able to properly record their family history interviews.
For furthering research….

DNA tests
DNA tests are a great gift for relatives who are interested in diving deeper into their genealogy. With Geni's new, free DNA features, now is the best time to get your family tested. Once your relatives receive their results, they can upload them to Geni to get matches instantly and help verify the relationships in the family tree.
See what tests are available now
DNA testing can be a sensitive subject for some, so before purchasing a kit, make sure it's something you know your relative will want to do.
Geni Pro subscription
A Geni Pro subscription is perfect for the Geni enthusiast in your family. With a Geni Pro subscription, your relatives will be able to work on the family tree even easier with Tree Matches and full access to Geni's search engine. Give a gift subscription of Geni Pro today!
Share: