Honor Your Military Ancestors This Memorial Day
As we enter Memorial Day weekend, we take the time to remember the men and women who have died while serving in the country's armed forces.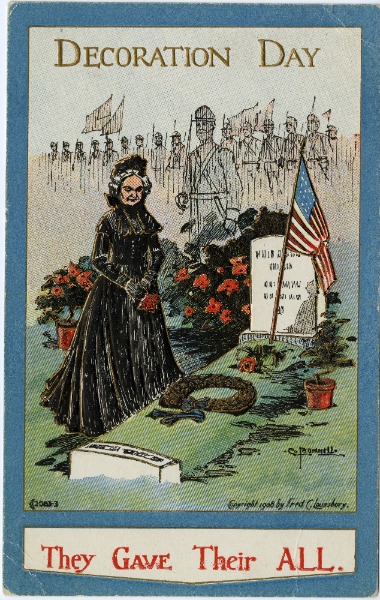 Image: Warshaw Collection of Business Americana – Civil War, Archives Center, National Museum of American History
Originally called Decoration Day, the tradition of the holiday was born after the Civil War. On Decoration Day, the graves of Civil War soldiers were decorated with flowers. However, after the devastation of World War I, the holiday was expanded to honor all soldiers who died during military service.
Although several cities have claimed to be the birthplace of Memorial Day, only the city of Waterloo, New York has been officially recognized. In 1966, President Lyndon B. Johnson signed a presidential proclamation naming Waterloo as the birthplace of the holiday.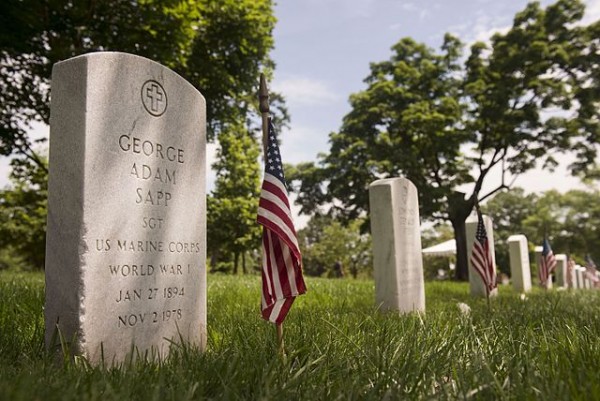 Image: Senior Master Sgt. Adrian Cadiz, Wikimedia Commons (CC BY 2.0)
Today the tradition continues as the graves of fallen soldiers are decorated with American flags and flowers. In honor of the holiday, you can volunteer to help decorate the graves of soldiers or pay a visit to your military ancestors.
You can also honor your military ancestors this Memorial Day weekend by learning more about their lives. Take advantage of the long weekend by using the time to research military records and pension records to learn more beyond names and dates. Check your Record Matches or explore MyHeritage's collection of military records to see what records you may discover.
Don't forget to share the stories about your military ancestors on Geni by adding more details to your relatives' Geni profiles. The About section of a profile is the perfect place to write in more detail about your ancestor's life.
Who are your military ancestors? Share them with us in the comments below.
Share: