It's in the Mail
No doubt many of you have found letters addressed to your relatives in your genealogy research. Some may be thoughtful love letters sent from soldiers at war or general greetings from one cousin to another across the country. But it's likely you never came across this: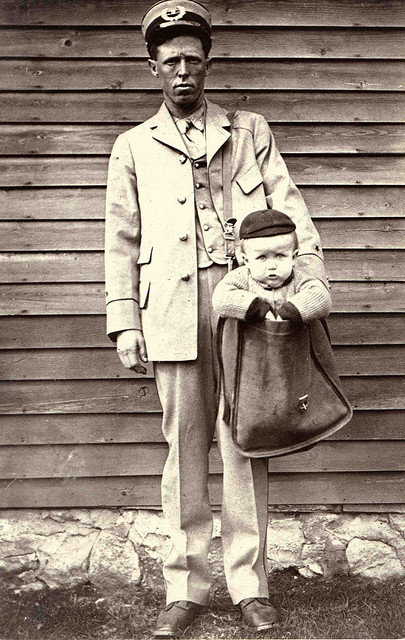 It turns out, after the parcel service was introduced in 1913, at least two children were sent via parcel post with stamps attached to their clothing. The children rode with railway and city carriers to their destination.
On January 17, 1913, The New York Times published a letter sent to the Post Master General from a poor fellow inquiring about the specifications of sending a baby through the mail.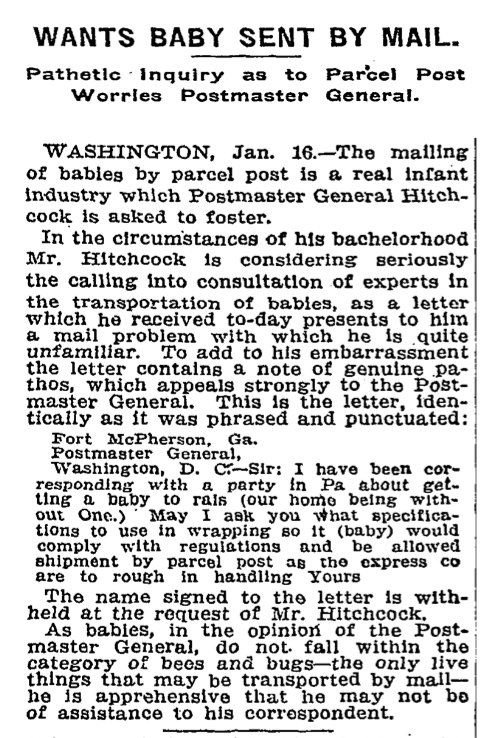 After hearing of this practice, the Post Master General quickly issued a regulation forbidding the sending of children in the mail.
What's the oddest parcel or letter you've encountered?
Share: