Join Geni at FGS 2016
Next week Geni will be heading to Springfield, Illinois for the Federation of Genealogical Societies 2016 National Conference. From August 31 – September 3, genealogists and family historians will come together at the Prairie Capital Convention Center in Springfield.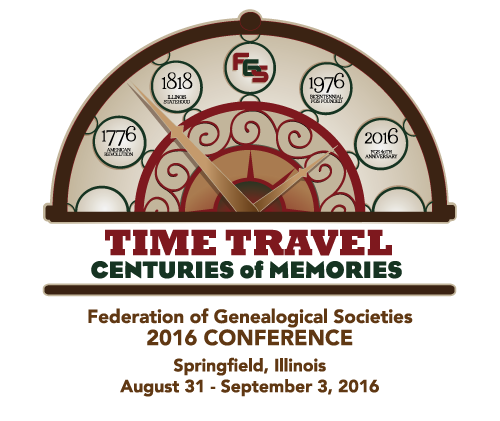 This year's theme is "Time Travel: Centuries of Memories" with tracks geared to inspire and enrich your family history. Attendees will have the opportunity to choose from a wide variety of sessions offered by many of the country's leading genealogy experts. The exhibit hall will be open September 1-3, where the Geni team will be eager to meet with everyone!
Will you be there? We invite you to stop by our booth (#625) and say hello, ask questions and learn more about collaboration on Geni's World Family Tree.
If you're unable to attend, you can follow along on Twitter with the hashtag #FGS2016.
See you there!
Share: