Join Geni at the Southern California Genealogy Jamboree 2017
We're excited for the 48th Annual Southern California Genealogy Jamboree next week in Burbank, California. The conference will take place June 8-11 at the Los Angeles Marriott Burbank Airport Hotel. The theme of this year's Jamboree is "Hunting Your Heritage."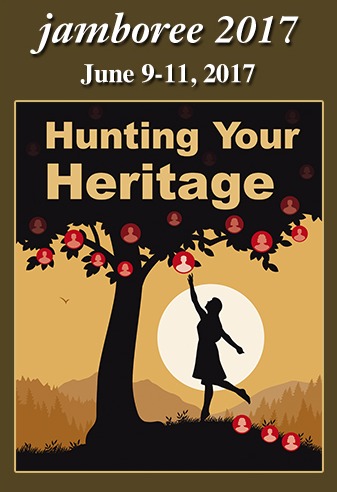 Jamboree will hold DNA Day on June 8, which will provide attendees with an excellent opportunity to learn more about DNA and genealogy from experts in the field. The exhibit hall will be open June 9-11 and it will be free and open to the public. The conference will have a wide variety of presentations for genealogists and family history enthusiasts of all levels of expertise.
We encourage you stop by and visit the Geni booth (605, 606, 607) to ask questions or to say hi to the Geni team! We're eager to meet Geni users to hear about your experiences researching your family history. You can also get help uploading your DNA test results to your Geni account, so you can find new DNA matches and verify the relationships in the family tree with DNA.
If you can't make it to Burbank, the conference will be offering plenty of live streaming sessions for free.
Will you be at the Southern California Genealogy Jamboree next week? We hope to see you there!
Share: