Meet the Cousin Detective
Geni curators spend a great deal of time working hard to ensure the World Family Tree is the highest-quality family tree of the entire world. Always eager to collaborate and interact in discussions and projects, our dedicated group of volunteers have assisted many Geni users over the years. If you haven't yet had the pleasure of working with a curator, we thought it would be fun to get to know some members of the curator team.
Dan Bodenheimer was born in Princeton, New Jersey, just as his father was finishing his post-doctorate work. Soon after, his family moved to California, where he still currently resides.
"I hadn't been back to Princeton since my birth, and was recently there. I did not recognize anything. I even tried getting down on my hands and knees and crawling around."
Today, Dan works in the world of Internet product management, creating and improving consumer tools that we all find incredibly useful. In his spare time, Dan enjoys doing genealogy and sharing his findings on his website, Cousin Detective.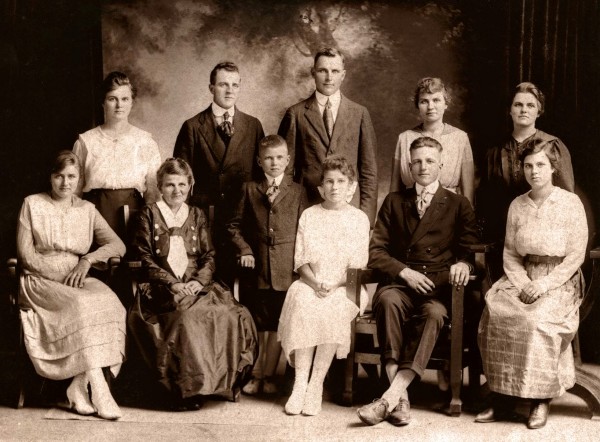 Zimmer family
"Genealogy has always been an interest of mine, and I think it is because it is a combination of personal identity, books, libraries, history, time travel, logical tree data, math, and detective work. For as long as I remember, there's been a photo of my grandmother with her mother and nine siblings on the wall. My mother would tell me stories about each person in that Zimmer family photograph. I really got even more interested when my children were born and the Internet made the research so much more accessible – I wanted to be able to show them where they were from and what made them. What connected them to the world and the history of mankind. As I continued to find more and more stories, I created the Cousin Detective site to help document, share, and organize my work. "
Dan joined Geni in 2008 and was instantly taken by the collaborative effort to combine family trees into one, single family tree.
"That we were all working together was really important to me. Nobody is an island, and helping each other helps us as well. It's all connected!"
Once Dan merged into the World Family Tree, the possibilities were endless.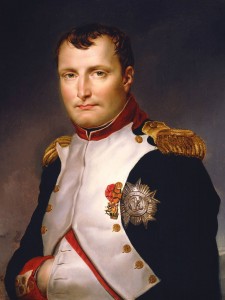 Napoleon Bonaparte
"My biggest surprise discoveries started with Tree Matches, where I was able to connect various parts of my growing tree into the big tree in multiple ways. Linking my second great grandmother Landsberger into a huge Biblical tree was unbelievable. This lead to the connections and relationships to many famous people I otherwise would never have though I was connected to. For example, Napoleon is my 42nd cousin 16 times removed!"
In 2015, Dan became a volunteer curator on Geni and has since spent much of his time merging and reconnecting families.
"It is really satisfying to find a small tree with names I recognize, and showing them how they are related to everyone. I am 7/8's German, 1/8 Cornish, and 1/2 Jewish, so I do spend quite a bit of time doing German, Jewish, and Cornish research."
Like many genealogists, Dan feels strongly about preserving the memories of our ancestors. Although delving into the past may lead to some heartbreaking stories, it also presents an opportunity to keep their stories alive for future generations. For Dan, the genealogy projects on Geni have proven to be the perfect tool to achieving this goal.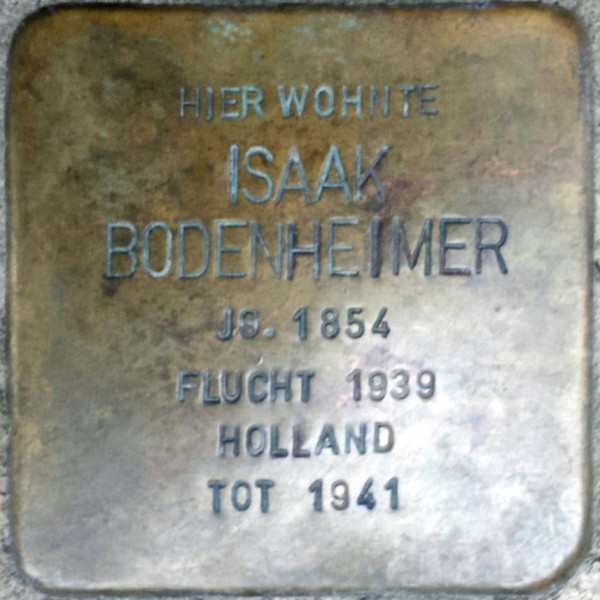 Stolpersteine
"I think the worst experience has been to find hundreds of names of family members lost in the Holocaust. Growing up, the story was that my great grandparents all got out with all their family and friends. Well, that was most certainly not true. I've spent a great deal of time setting up and caring for online memorials to all of them. Their names, photos, and family histories will not be forgotten. The projects in Geni have been very important tool for me, especially the Stolpersteine project devoted to the huge memorial art project that is slowly being installed all over Europe at the last known homes of each person lost."
View the Stolpersteine project on Geni
With several years of genealogy experience under his belt, Dan has a good piece of advice for the beginning genealogist:
"My first advice for anyone getting started is to talk to your family first. Start conducting interviews now. I jokingly entitled an article called "If all Else Fails, Talk to Your Family" because it is the fist step that many people skip. It's thefirst step."
We couldn't agree more!
All photos courtesy of Dan Bodenheimer
Share: