New Feature – Family Videos
Do you have a collection of family videos sitting on a shelf? Do you use a webcam to chat with distant relatives? Videos are a great way to capture special events and communicate with your family, but until now, they've been hard to organize and share. From baby's first steps to wedding anniversaries, from family reunions to family interviews, now you can use Geni to organize and share your family videos.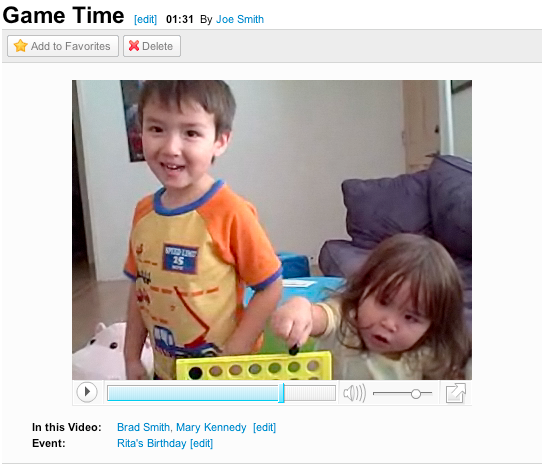 Geni's new video feature is free, fast and private:
Unlimited uploads with no fees
Simple upload process
Your videos are only viewable by your family
You can instantly tag which family members are in your videos and permanently archive your videos by adding them to an event on your family timeline. Multiple people in your family can tag their media (photos and videos) with a common event, thereby creating a virtual scrapbook of that event. For example, multiple family members can instantly create a virtual scrapbook of a wedding by tagging all their photo albums and videos with that event.
Adding videos to individual profiles and events adds another dimension to your family history. Your Family will be notified when you upload new videos, so they can view the videos and add comments. Uploading a video is easy, so get started today!
Share: