New Feature: Family Tree Posters
You've build your family tree on Geni and it looks great online, but what about when you're not in front of the computer? Print a family tree poster! These five generation family trees include your family's names, dates and photos on an archival quality poster.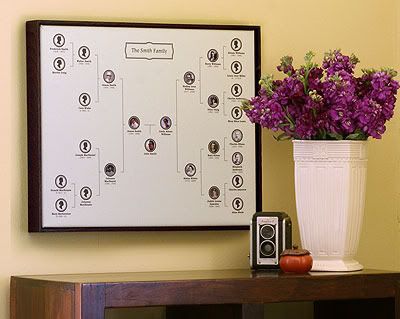 The 16" x 20" posters are available in two formats: 
Deluxe Framed Canvas ($119.99) – A durable gift or keepsake printed on high quality canvas and mounted in beautiful wood frame
Basic Tree Poster ($29.99) – Printed on high quality, archival photo paper
You can order a family tree on Geni with just a few simple clicks. In addition to six preset styles, you can customize almost every aspect of your tree poster, with over 100,000 possible configurations. A variety of shipping options are available. 
Tree posters also make great gifts. Use the print tree poster link on a relative's profile to order their family tree for them.
Share: