New Features – Family News and More
The Home tab is your new hub to view your latest Family News, Inbox, and Calendar on Geni.
Family News
Family
News is your new way to keep up with your family and all of their
activity on Geni. Family News displays all the recent activity in your
Family group – new birthdays, photos, events, comments, discussions,
changes to your tree, and more. You can also share your latest news
with your family by quickly posting an update. Your settings control
which of your Recent Activity appears in Family News.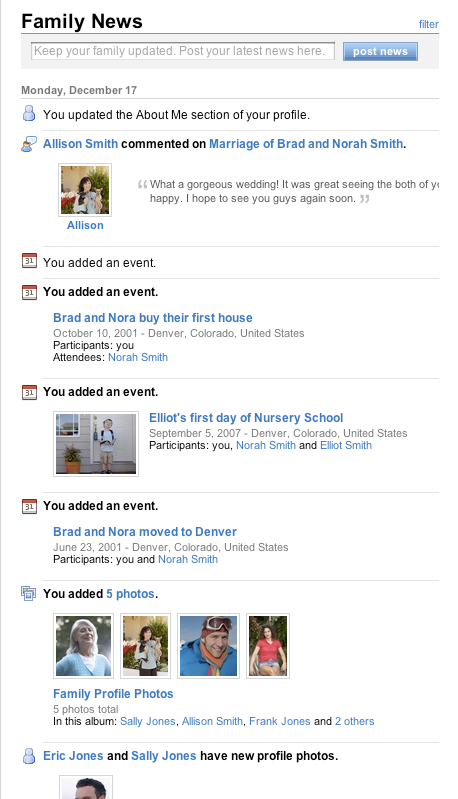 Your News page also includes:
Shortcuts to common Geni features
What's New on Geni
Inbox messages and request alerts
Mini Calendar of Upcoming Family Birthdays and Anniversaries
Inbox and Calendar
Your
Inbox and Calendar have moved to the Home tab for faster access and
better integration with Family News. Upcoming events, new messages, and
requests are all displayed on your News page. Use the Inbox and
Calendar links to access the full Inbox and Calendar pages. The
envelope icon on the Home tab will alert you to new Inbox messages.
Share: