Profile of the Day: Alex Trebek
Today we remember beloved game show host Alex Trebek, who passed away yesterday after a battle with pancreatic cancer. He was 80 years old.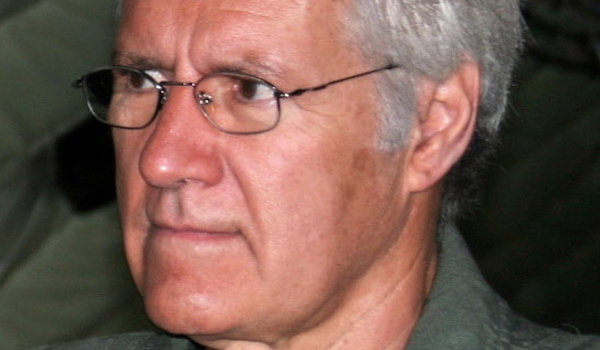 Image: Alex Trebek / Nestor Cruz, U.S. Air Force
Trebek was born on July 22, 1940 in Sudbury, Ontario, Canada to George Edward Trebek and Lucille Lagacé. His father emigrated from the Ukraine as a child and changed his surname from Terebeychuk to Trebek.
In 1961, Trebek graduated from the University of Ottawa with a degree in philosophy and decided to pursue a career in broadcast news. After working in Canadian television, Trebek made his debut on American television as the host of the short-lived game show, The Wizard of Odds, in 1973. The show marked the beginning of a series of game show hosting gigs and appearances. Then in 1984, he was tapped to host the popular trivia game show Jeopardy! For 36 years, Trebek served as host of the top-rated show and earned 7 Daytime Emmy Awards. It was reported that his last day in the studio was October 29.
Sadly, after a nearly two-year battle with pancreatic cancer, Trebek died on November 8, 2020.
RIP Alex Trebek (1940-2020).
Share: