Profile of the Day: Amelia Earhart
On this day in 1937, aviator Amelia Earhart and navigator Frederick Noonan went missing over the Pacific while attempting to make the first flight around the world along the equator.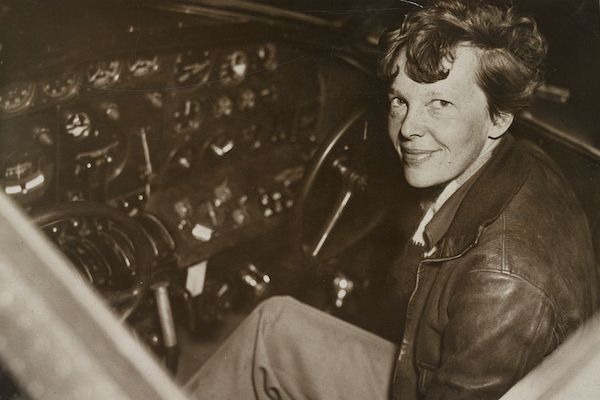 Image: Amelia Earhart / Library of Congress
Earhart was born on July 24, 1987 in Atchison, Kansas to Edwin Stanton Earhart and Amelia Otis. In 1920, Earhart took a plane ride an airshow in Long Beach, California that would change her life. Although the experience only lasted ten minutes in the air, Earhart knew she had to learn to fly.
An aviation pioneer, Earhart became the first female pilot to fly solo across the Atlantic Ocean in 1932. Earhart became an international celebrity for her many accomplishments and new aviation records. In June 1937, Earhart and navigator Fred Noonan attempted to be the first to circumnavigate the globe around the equator. Sadly, on July 2, the pair went missing over the central Pacific Ocean near Howland Island.
Since their disappearance, several theories have formed about what happened during their final flight. To this day, efforts to discover the truth about their disappearance continues to captivate the world.
Explore Amelia Earhart's family tree on Geni and share your connection with the pioneering aviator.
Share: