Profile of the Day: Anne Boleyn
On this day in 1536, Anne Boleyn, the second wife of Henry VIII of England, was beheaded for charges of treason and adultery.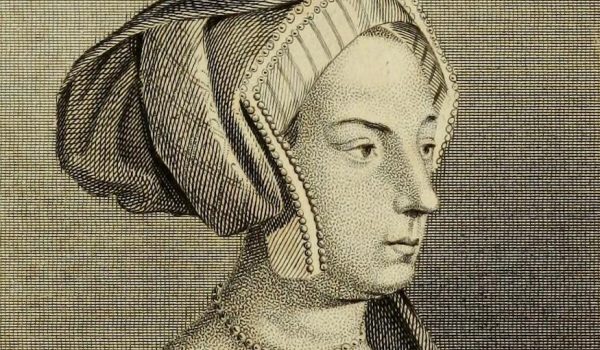 Image: Anne Boleyn / Wikimedia Commons
Her marriage to Henry VIII was scandalous from the start and had plunged the country into political and religious upheaval. Denied an annulment for his first marriage to Catherine of Aragon by the Roman Catholic Church, Henry VIII broke away from the Church to establish the Church of England under the control of the King. Anne and Henry married on January 25, 1533, and a few months later on June 1, 1533, Anne was crowned queen consort. She soon gave birth to the future Queen Elizabeth I in September of that same year.
After suffering two miscarriages, Henry VIII grew desperate for a male heir and sought a solution out of the marriage so he could marry his mistress, Jane Seymour. The death of Catherine in 1536 provided him with the perfect opportunity. Henry drew up false charges of witchcraft, adultery, treason, and incest against Anne. She was detained at the Tower of London, tried, and found guilty of all charges. Her marriage to Henry was annulled and declared invalid, freeing him to marry his third wife, Jane Seymour.
Anne was beheaded on May 19, 1536 and buried in an unmarked grave.
Explore Anne Boleyn's family tree on Geni and share how you're related to the former queen.
Share: