Profile of the Day: Bessie Coleman
On this day in 1892, pioneering aviator Bessie Coleman was born. Coleman was the first African-American woman and the first Native American to hold a pilot license.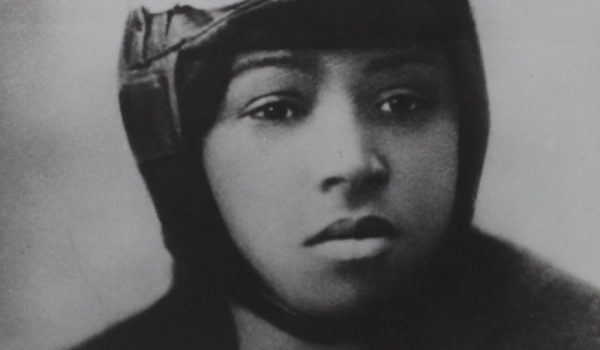 Image: Bessie Coleman / San Diego Air and Space Museum Archive, Flickr
Elizabeth "Bessie" Coleman was born on January 26, 1892 in Atlanta, Texas to George Coleman and Susan Richardson. Born into a family of sharecroppers, Coleman worked the fields at a young age. She briefly attended the Oklahoma Colored Agricultural and Normal University for one semester before her funding ran out and she returned home. In 1915, she moved to Chicago, Illinois to live with her brothers and worked as a manicurist. During this time, she often heard stories from pilots returning home from World War I which sparked her own interest in aviation.
Facing discrimination in the United States due to her race and gender, Coleman traveled to France to learn to fly and earn a pilot license. After returning to the United States, Coleman made a name for herself as a stunt pilot and toured around the country performing tricks in the air. A popular figure at aerial shows, Coleman earned the nicknames "Brave Bessie" and "Queen Bess" for her dangerous stunts.
Coleman also used her voice to encourage other African American women to learn how to fly and had hopes to start her own flying school. Sadly, Coleman would not have the chance to fulfill that dream. She died on April 30, 1926 at the age of 34 in a tragic plane crash.
Explore Bessie Coleman's family tree on Geni and share how you're connected to the aviator.
Share: