Profile of the Day: Betty Ford
On this day in 1918, former First Lady and activist Betty Ford was born.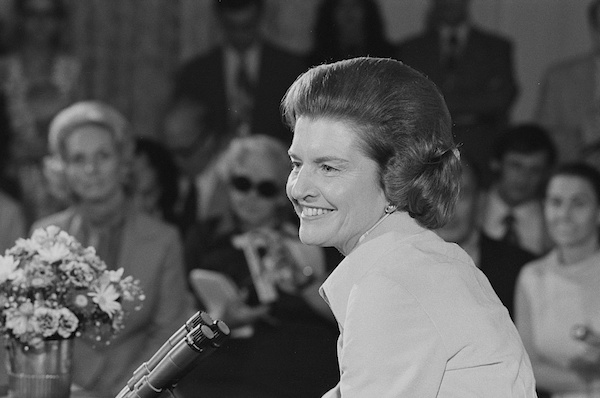 Image: Betty Ford / Library of Congress
She was born Elizabeth Anne Bloomer on April 8, 1918 in Chicago Illinois to Hortense Neahr and William Stephenson Bloomer, a traveling salesman. As a young girl, she studied dance and worked as a model at a department store to help pay for her lessons. In 1948, she married Gerald Ford, who at the time was running for United States Congress. The couple had delayed their wedding until shortly before the November election.
In 1974, Ford came into the role of First Lady when her husband succeeded to the presidency upon the resignation of President Richard Nixon. As First Lady, Ford became known for her compassion and candor. She became an outspoken advocate of women's rights and a passionate supporter of the Equal Rights Amendment. She was also open about her struggles with addition and after leaving the White House, founded the Betty Ford Center, a rehabilitation center to provide treatment for those struggling with substance abuse and addiction. In 1991, she was awarded the Presidential Medal of Freedom by President George H.W. Bush for her work.
Ford died on July 8, 2011 at the age of 93.
Share: