Profile of the Day: Bob Hope
Today we remember legendary comedian Bob Hope, who died on this day in 2003 at the age of 100. With a career that spanned more than eight decades, Hope conquered almost every entertainment medium, from vaudeville and Broadway to radio, television, and film.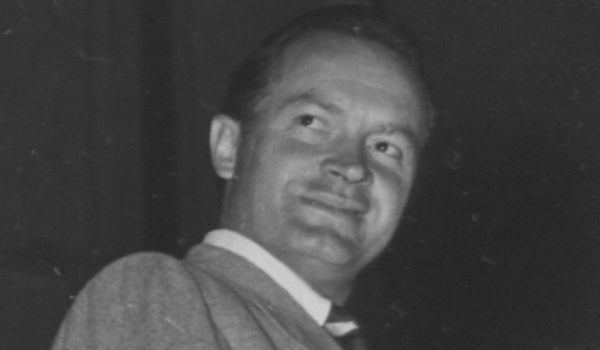 Image: Bob Hope / U.S. National Archives and Records Administration
He was born Leslie Townes Hope on May 29, 1903 in Eltham, London and was the fifth of seven sons born to William Henry Hope, a stonemason, and Avis Townes, a light opera singer. In 1908, the family immigrated to the United States aboard the SS Philadelphia. They passed through Ellis Island on March 30, 1908 and settled in Cleveland, Ohio. In his youth, Hope held a series of odd jobs before landing in vaudeville.
In 1937, Hope landed his first radio contact and before long he was one of the most popular performers on the air. He also showed off his quick wit and snappy one-liners in a number of films and television appearances. Hope even served as host of the Academy Awards 19 times between 1939 – 1977.
In 1941, Hope performed his first USO show where he entertained American troops with his rapid fire wit. For the next 50 years, he would headline 57 tours for the USO. He was made an Honorary Veteran by an act of Congress signed by President Bill Clinton in 1997.
Hope died of pneumonia on July 27, 2003 at his home in Toluca Lake, California just two months after his 100th birthday.
Explore Bob Hope's family tree on Geni and share how you're related!
Share: