Profile of the Day: Buzz Aldrin
Happy birthday to Buzz Aldrin! Today the legendary astronaut turns 90.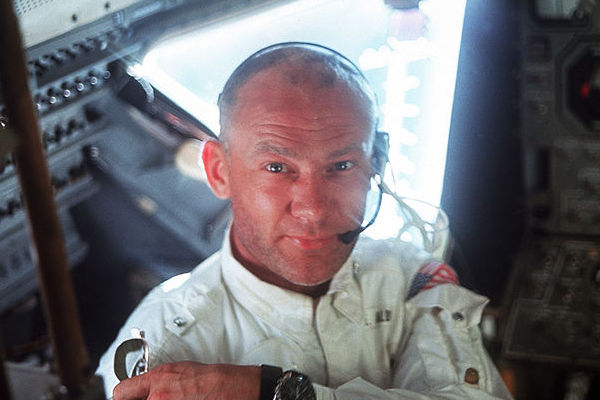 Image: Buzz Aldrin / NASA
The famous astronaut was born Edwin Eugene Aldrin, Jr. on January 20, 1930 in Montclair, New Jersey. Nicknamed "Buzz" by his sister during his childhood, Aldrin would legally change his first name in 1988.
During the Korean War, Aldrin served a jet fighter pilot. He later earned a Ph.D. in astronautics at MIT and wrote his thesis on Manned Orbital Rendezvous. In 1963, Aldrin was selected as a member of NASA's third group of astronauts.
On July 20, 1969, Aldrin and fellow astronaut Neil Armstrong made history when they became the first humans to step foot on the moon. About 600 million people tuned in to watch the historic moonwalk on television. Upon his return, Aldrin was decorated with the Presidential Medal of Freedom.
Explore Buzz Aldrin's family tree on Geni and share how you're connected to the astronaut!

Share: