Profile of the Day: Calamity Jane
Frontierswoman and sharp-shooter Calamity Jane was born on this day in 1852.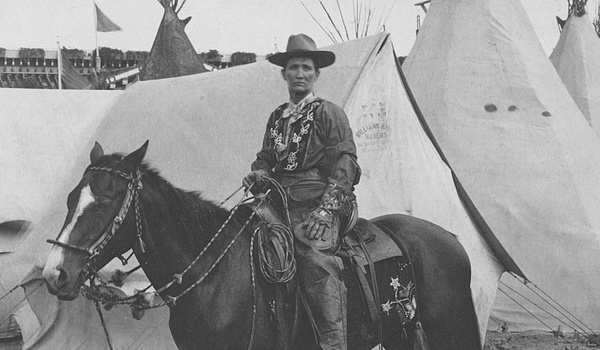 Image: Calamity Jane / Library of Congress
The legend of Calamity Jane was known throughout the Wild West. However, little hard facts are known about her life and much of what was said was likely embellished or fabricated by writers and storytellers of the day.
She was born Martha Jane Cannary in Princeton, Missouri and by the age of 12, both of her parents had died. The eldest of six children, Martha Jane worked to make money by any means necessary. She took on a series of odd jobs and, along the way, acquired impressive riding and shooting skills.
Calamity Jane helped perpetuate her own legendary status with an autobiography and dime novels chronicling her adventures in the Wild West. In 1895, her fame grew even greater when she joined Buffalo Bill's Wild West Show.
Explore Calamity Jane's family tree on Geni and share how you're connected!
Share: