Profile of the Day: Caroline Herschel
On this day in 1750, astronomer Caroline Herschel was born. A pioneer in the field of astronomy, Herschel was not only the first woman to discover a comet, but also the first woman astronomer to be recognized professionally for her scientific work.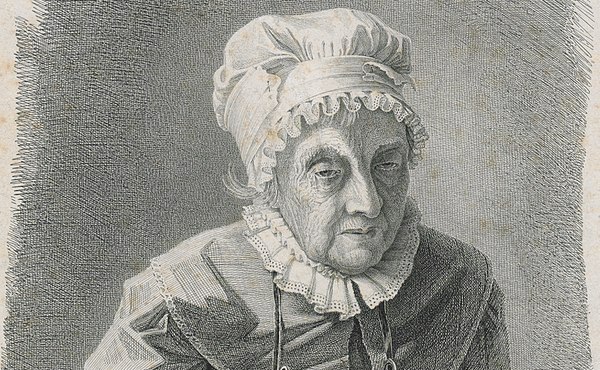 Image: Caroline Herschel / Wikimedia Commons
Herschel was born on March 16, 1750 in Hanover, Germany to Isaac Herschel and Anna Ilse Mortizen. One of ten children, Herschel was educated at home by her father.
For much of her career, Herschel worked closely with her brother, William, a prominent astronomer known for his discovery of the planet Uranus. She worked as his assistant, grinding and polishing mirrors for her brother, who built his own telescopes. She also worked to record, calculate, and organize her brother's astronomical observations. After her brother was appointed Court Astronomer by King George III, Herschel was given an annual salary as his assistant. Today she is considered to be the first professional female astronomer.
Over the course of her career, she discovered several comets and became the first woman to be awarded a Gold Medal of the Royal Astronomical Society.
Explore Caroline Herschel's family tree on Geni and share your connection!
Share: