Profile of the Day: Charles Dickens
On this day in 1812, Victorian writer Charles Dickens was born in Landport, Portsmouth, England. Considered the greatest writer of the Victorian era, Dickens's work was widely popular during his lifetime.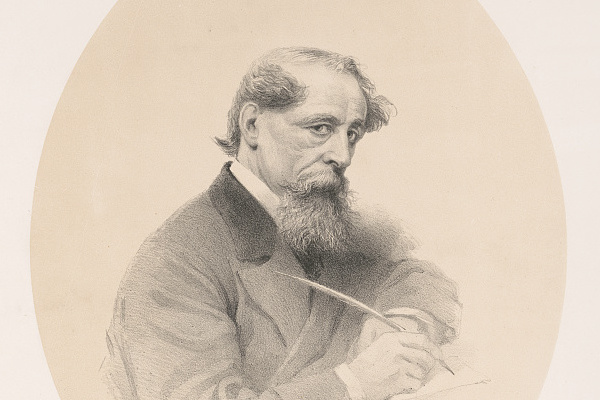 Image: Charles Dickens / Library of Congress
Dickens was the second of eight children born to Elizabeth Barrow and John Dickens, a clerk in the Royal Navy Pay Office. The family struggled financially and eventually, his father was sent to Marshalsea Debtor's Prison for his heavy debts. His mother and the four youngest children joined him. During this time, a twelve-year-old Dickens was forced to leave school to work in a factory to help support his family.
Despite his lack of formal education, Dickens would become one of the world's best known authors. He first gained literary success in 1836 with the serial publication of The Posthumous Papers of the Pickwick Club. His following novels turned him into a literary celebrity. His 1843 novella, A Christmas Carol, remains an incredibly popular Christmas tale and continues to inspire adaptations in various artistic genres. His other popular works include A Tale of Two Cities, Oliver Twist, and Great Expectations.
Dickens died on June 9, 1870 at the age of 58.
Explore Charles Dickens's family tree on Geni and share your connection to the Victorian author!

Share: