Profile of the Day: Charles Schulz
Today we remember cartoonist Charles M. Schulz who was born on this day in 1922. Best known for the beloved comic strip Peanuts, Schulz is widely regarded as one of the most influential cartoonist of all time.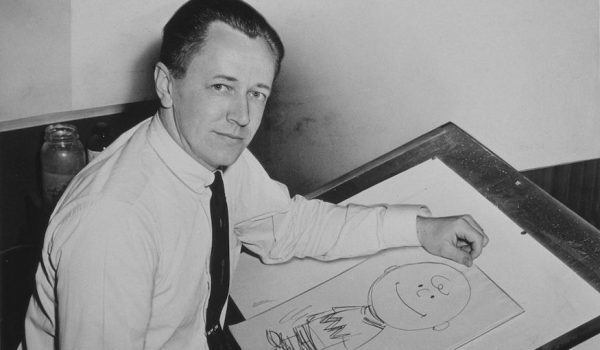 Image: Charles Schulz / Library of Congress
Schulz was born on November 26, 1922 in Minneapolis, Minnesota. He was the only child of Carl Schulz, born in Germany, and Dena Halverson, who was of Norwegian descent. As a child, Schulz loved to draw and sometimes drew his family dog, Spike, who ate lots of unusual things. Spike would later serve as the inspiration for the original drawings of Snoopy, Charlie Brown's loyal pet dog.
Do you remember Charlie Brown and the entire Peanuts gang? The comic was first published on October 2, 1950 and became one of the most popular and influential comic strips in history. By the end of its run in 2000, the comic strip had appeared in over 2,600 newspapers in over 75 countries and translated into 21 languages.
Explore Charles M. Schulz's family tree and share how you're related to the legendary cartoonist!
Share: