Profile of the Day: Charlie Chaplin
On this day in 1889, Charlie Chaplin was born in London England. One of the biggest stars of the Silent Era, Chaplin is remembered as a pioneer and one the most important figures of the early film industry.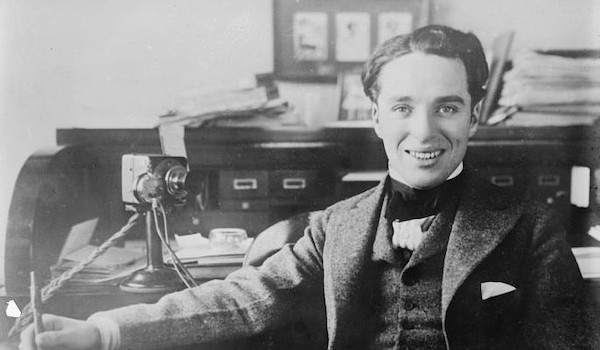 Image: Charlie Chaplin / Library of Congress
The early years of Chaplin's life were fraught with hardship and poverty. His parents, Charles Chaplin, Sr. and Hannah Harriet Pedlingham Hill, were both music hall entertainers and separated shortly after he was born. Chaplin lived with his mother and brother, but his mother suffered from mental illness and spent time in-and-out of asylums. From a young age, he took on a wide range of jobs to support himself.
Chaplin was first thrust onto stage at the age of 5 to fill in for his mother when she lost her voice during a performance. By the age of 14, he used his mother's connections to join a clog-dancing troupe called the Eight Lancashire Lads. As he gained experience and popularity, Chaplin successfully transitioned from vaudeville to the big screen. During this time, he came to refine what would become his most iconic character, "the Tramp."
A pioneer of the film industry and a cultural phenomenon, Chaplin was not only one of the most successful actors of the Silent Film era, but also one of the original founders of United Artists. Along with Douglas Fairbanks, Mary Pickford, and D.W. Griffith, Chaplin formed the revolutionary film studio that placed control of their projects in the hands of the artists.
Chaplin died on December 25, 1977 at the age of 88.
Explore Charlie Chaplin's family tree on Geni and share your connection to the Silent film star. 
Share: