Profile of the Day: Clement Clarke Moore
On this day in 1823, the popular holiday poem, "A Visit from St. Nicholas," was first published in the Troy New York Sentinel. Today the poem is more commonly known as "Twas the Night Before Christmas." Although initially published anonymously, Clement Clarke Moore would later claim authorship of the poem. However, in recent years, some have claimed that the poem's true author may actually be Henry Livingston, Jr.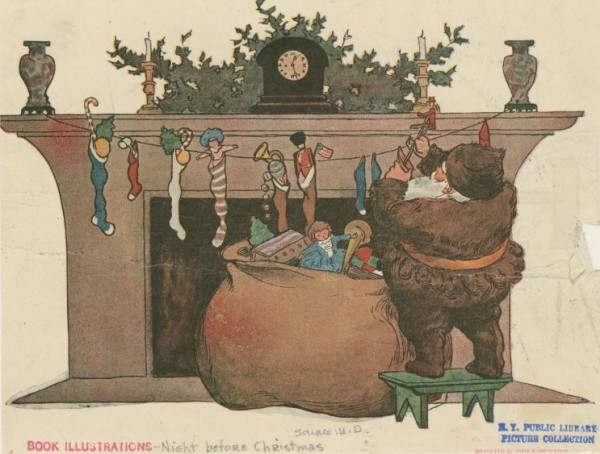 Image: New York Public Library
Since its publication, the poem has become an essential part of the Christmas tradition. Nearly everyone will recognize the beginning lines to this familiar Christmas story:
'Twas the night before Christmas, when all thro' the house
Not a creature was stirring, not even a mouse;
The stockings were hung by the chimney with care,
In hopes that St. Nicholas soon would be there;
Today, the poem is widely credited for being responsible for our current concept of Santa Claus, from Santa's physical appearance and his reindeer to the night of his visit and the tradition of bringing toys to children.
Do you remember hearing the poem at Christmas?
Share: