Profile of the Day: Desi Arnaz
On this day in 1951, the classic television show I Love Lucy premiered for the first time on CBS. The beloved sitcom starred real-life couple Lucille Ball and Desi Arnaz as Lucy and Ricky Ricardo and William Frawley and Vivian Vance as the Ricardo's best friends and neighbors, Fred and Ethel Mertz.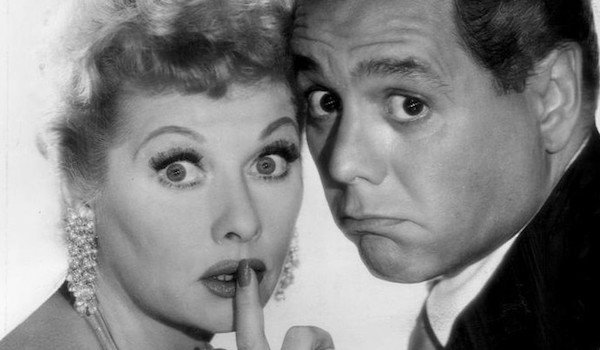 Image: Lucille Ball and Desi Arnaz / Wikimedia Commons
Originally, executives pursued Ball to adapt her popular radio series, My Favorite Husband, for television. She insisted that her real-life husband, Arnaz, play her on-air husband so the couple could spend more time together. However, they were initially met with some resistance because executives feared Arnaz's Cuban accent would not connect with viewers. Their fears were proven wrong when the show finally premiered on October 15, 1951 and became an instant hit.
Arnaz had a distinct vision for how the show would be filmed and helped pioneer new methods that would later become the standard technique for filming sitcoms. I Love Lucy is credited with being the first television show to be shot in front of a live studio audience and a pioneer in the use of the multi-camera setup.
During its six year run, I Love Lucy remained the number one watched show in the country. Decades after its final episode, the show continues to live on in syndication and introduce new viewers to the classic series.
What's your favorite I Love Lucy episode?
Share: