Profile of the Day: Harry S. Truman
On this day in 1884, Harry S. Truman, the 33rd President of the United States, was born.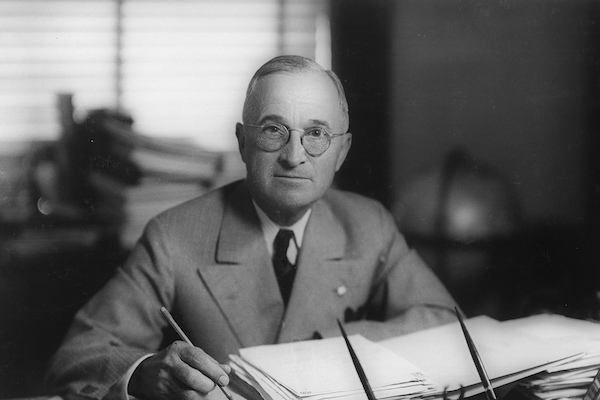 Image: Harry S. Truman / Library of Congress
Truman was the eldest of three children born to John Anderson Truman and Martha Ellen Young. He was given the middle name "S" to honor both of his grandfathers, Anderson Shipp Truman and Solomon Young.
After the death of President Franklin D. Roosevelt in 1945, Truman was sworn into office as the 33rd President of the United States. He had served only 82 days as Vice President before his succession into office. In the first few months of his presidency, Truman helped lead the country into the final stages of World War II. Shortly into his presidency on May 8, 1945, the Allies declared victory in Europe. The announcement coincided with Truman's 61st birthday.
Truman would serve as president for two terms before retiring to Independence, Missouri. He died on December 26, 1972 at the age of 88.
Share: