Profile of the Day: Herbert Hoover
On this day in 1874, Herbert Hoover, the 31st President of the United States, was born in West Branch, Iowa.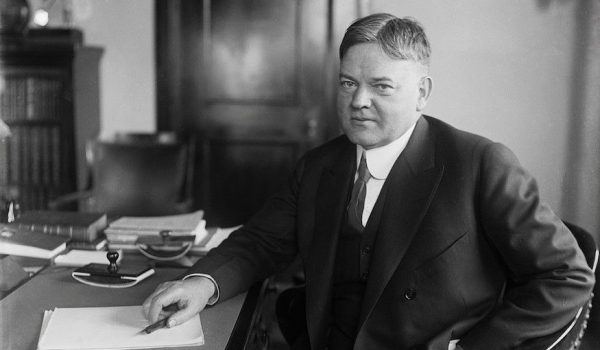 Image: Herbert Hoover / Library of Congress
Hoover was the son of Hulda Randall Minthorn and Jesse Hoover, a blacksmith. Sadly, by the age of 9, he was an orphan. He was raised by his uncle, John Minthorn, a physician and businessman.
Before the presidency, Hoover worked as an engineer in China. He and his wife, Lou, were in Tianjin during the Boxer Rebellion. During the conflict, Hoover helped guide U.S. Marines around the city while his wife devoted her time helping in hospitals.
At the outbreak of World War I, Hoover devoted his work to leading humanitarian efforts in Europe. He led the American Relief Administration, which helped distribute food to millions in need.
In 1928, Hoover became the 31st President of the United States in a landslide victory. However, just 8 months into his presidency, the Stock Market Crash of 1929 occurred, plunging the country into the Great Depression. Despite his efforts, he was unable to turn the economy around and in 1932, he was soundly defeated by Franklin D. Roosevelt in his bid for a second term in office.
Explore Herbert Hoover's family tree on Geni and share how you're related to the former President.
Share: