Profile of the Day: Jack Dempsey
On June 24, 1895, American boxer Jack Dempsey was born. Dempsey was the world heavy weight boxing champion from 1919 to 1926. Today he is still remembered as one of the greatest boxers of all time.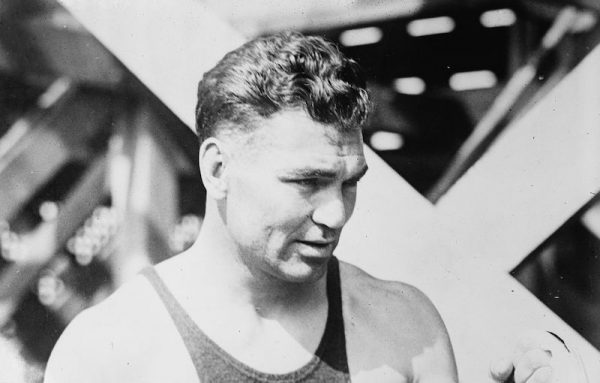 Image: Jack Dempsey / Library of Congress
Dempsey was born William Harrison Dempsey in Manassa, Colorado to Hyrum Dempsey and Mary Celia Smoot. Growing up poor, Dempsey's family moved frequently in search of work. He took his first job at the age of 8 picking crops on a farm and eventually dropped out of school to begin working full time. After leaving home at 16, Dempsey traveled from town to town picking up fights in saloons to earn money. He fought under the name "Kid Blackie." His brother, Bernie, was also a prizefighter under the name "Jack Dempsey." One day in 1914, his brother fell ill and so Dempsey filled in as "Jack." He won the fight and kept the name.
From 1919 to 1926, Dempsey reigned as the world heavyweight champion. Known as the "Manassa Mauler," Dempsey is ranked second only to Babe Ruth among the great American sports icons of the 1920s. In 1954, he was inducted into the Boxing Hall of Fame.
Dempsey died on May 31, 1983 at the age of 87.
Explore Jack Dempsey's family tree on Geni and share how you're connected to the boxing legend.
Share: