Profile of the Day: Jackie Robinson
Today marks what would have been the 104th birthday of legendary baseball player Jackie Robinson.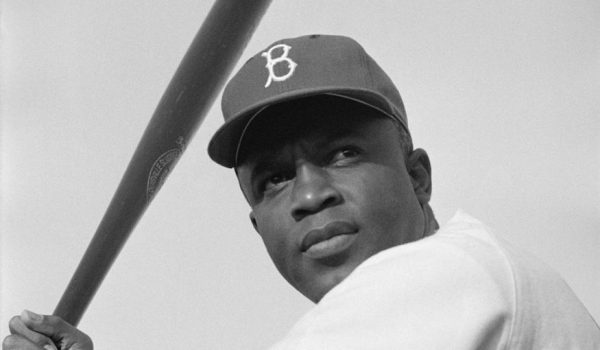 Image: Jackie Robinson / Library of Congress
Jack Roosevelt Robinson was born on January 31, 1919 in Cairo, Georgia. He was the youngest of five children born into a family of share croppers. A natural athlete, Robinson was inspired to pursue his passion for sports by his older brother, Matthew "Mack" Robinson, who won a silver medal in the men's 200 meters at the 1936 summer Olympics in Berlin. He finished just behind Jesse Owens.
In 1942, Robinson was drafted into the U.S. Army and in two years, had risen to the rank of second lieutenant. However, his military career was cut short in 1944 when he was court-martialed for refusing to give up his seat and move to the back of a bus. He was ultimately acquitted of the charges and received an honorable discharge.
In 1947, Robinson broke the baseball color barrier when he joined the Brooklyn Dodgers and became the first African American player in Major League Baseball. He was inducted into the Baseball Hall of Fame in 1962.
Robinson died on October 24, 1972 at the age of 53.
Explore Jackie Robinson's family tree on Geni and share how you're connected to the baseball legend. 
Share: