Profile of the Day: Joe DiMaggio
On this day in 1914, baseball legend Joe DiMaggio was born. Considered one of the greatest baseball players of all time, DiMaggio's 56-game hitting streak record still stands today.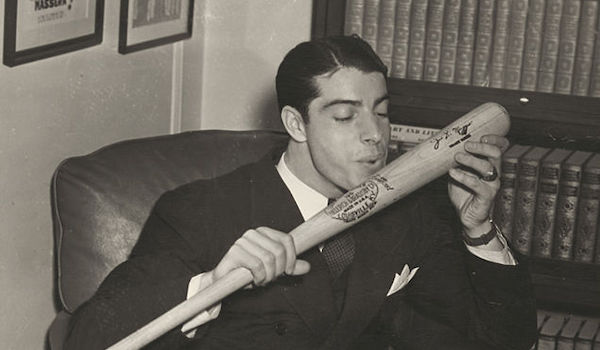 Image: Joe DiMaggio / Library of Congress
DiMaggio was born on November 25, 1914 in Martinez, California. He was the eighth of nine children born to Italian immigrant parents, Giuseppe DiMaggio and Rosalia Mercurio. His father worked as a fisherman and had hoped his sons would follow in his footsteps. However, DiMaggio was not interested in becoming a fisherman and decided to pursue his passion for baseball instead. He would not be the only one in the family to enter the sport. His brothers, Vincent and Dominic also became Major League Baseball players.
In 1936, DiMaggio made his major league debut as a member of the New York Yankees. He would help lead the team to nine World Series championships. In 1955, he was inducted into the Baseball Hall of Fame.
DiMaggio died on March 8, 1999 at the age of 84.
Explore Joe DiMaggio's family tree on Geni and share your connection to the baseball legend.
Share: