Profile of the Day: Johnny Appleseed
On this day in 1774, the real Johnny Appleseed, John Chapman, was born. The American folk hero became known as "Johnny Appleseed" for planting apple trees across 1,200 acres of land.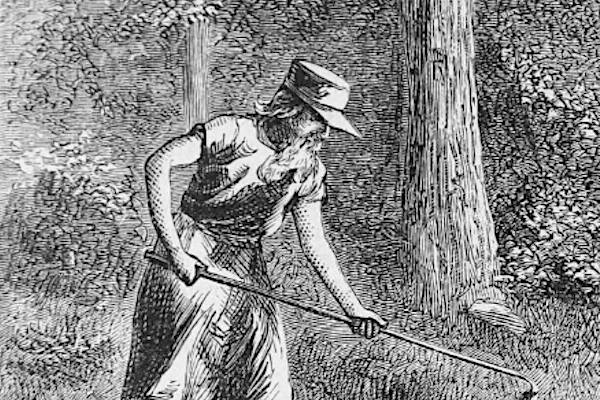 Image: Harper's New Monthly Magazine, 1871 / Internet Archives
Chapman was born on September 26, 1774 in Leominster, Massachusetts. He was the eldest son of Nathaniel Chapman and Elizabeth Simonds, who died while giving birth to a second son. During the American Revolutionary War, his father was a Minute Man at the Battle of Bunker Hill and later served in the Continental Army under George Washington.
According to folklore, Johnny Appleseed wandered barefoot with a tin pot hat planting appleseeds at random as he traveled on the frontier. In reality, Chapman purposely planted nurseries throughout western Pennsylvania and down the Ohio River to establish claim to the lands. He built fences and hired help to tend to the nurseries, which grew apples for the purpose of producing hard cider. By the time of his death in 1845, Chapman owned over 1,200 acres of land.
After his death, Chapman's image as the legendary Johnny Appleseed grew. Today he is remembered as one of the country's most popular folk heroes.

Share: