Profile of the Day: Joseph Conrad
On this day in 1857, author Joseph Conrad was born in Berdychiv in what was then the Russian Empire. Regarded as one of the greatest novelists in the English language, Conrad was in his twenties before he was able to speak the language fluently.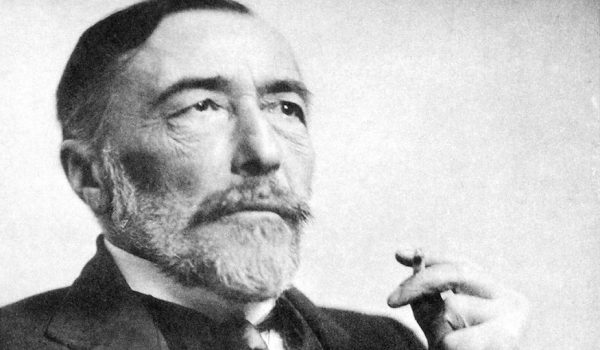 Image: Joseph Conrad / New York Public Library
He was born Józef Teodor Konrad Korzeniowski to Polish parents, Apollo Korzeniowski and Ewelina Bobrawska. Conrad's family belonged to the Polish szlachta (nobility) and were bearers of the Nałęcz coat of arms. His father was a writer and political activist. At the age of 4, Conrad and his family were exiled to Vologda, a Russian province, due to their political activities. An only child, Conrad was an orphan by the age of 11.
Conrad infused his writings with vivid descriptions of exotic locales and adventures, drawing considerably from his years working at sea as a merchant marine. Some of his greatest works include Heart of Darkness, Lord Jim, and The Secret Agent.
Have you read the works of Joseph Conrad? Explore his family tree on Geni and discover your connection to the author.
Share: