Profile of the Day: Mary Margaret McBride
Today we remember American radio host and writer Mary Margaret McBride, who was born on this day in 1899. Known as "the First Lady of Radio," McBride's popular radio shows spanned for more than 40 years with millions of listeners tuning in daily.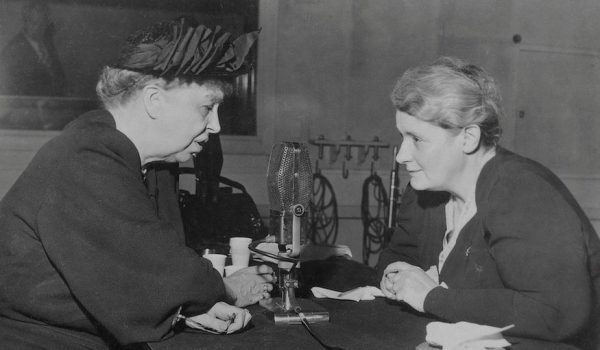 Image: Eleanor Roosevelt and Mary Margaret McBride / U.S. National Archives and Records Adminstration
McBride was born on November 16, 1899 to a farming family in Paris, Missouri. At the age of 16, McBride entered the University of Missouri where she received a degree in journalism. After getting her start as a reporter for The Cleveland Press and the New York Evening Mail, McBride landed her first radio show in 1934. During the 1940s, she began a new show radio show where she interviewed a broad range of guests, from politicians and movie stars to ordinary people. Notable guests included Eleanor Roosevelt, Frank Lloyd Wright, Bob Hope, and many more. She became known for her warm interviews and pioneered a style of ad-libbing while on air. For more than 40 years, millions of listeners welcomed McBride into their homes.
McBride died on April 7, 1976 at the age of 76.
Explore Mary Margaret McBride's family tree on Geni and share how you're related to the radio pioneer.
Share: