Profile of the Day: Miguel de Cervantes
Do you have Spanish ancestors? Today in 1547, author Miguel de Cervantes was born in Alacalá de Henares, Spain.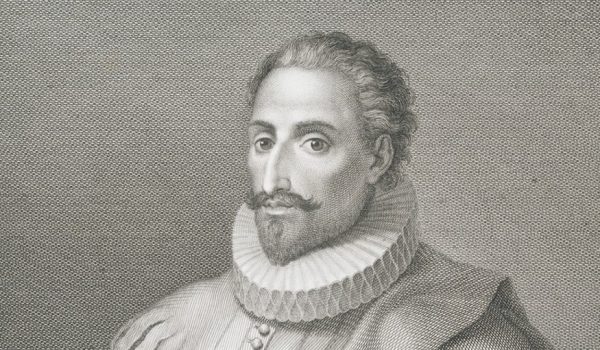 Image: Miguel de Cervantes / New York Public Library
He was the fourth of seven children born to Rodrigo Cervantes Torreblanca, a barber-surgeon, and Leonor de Cortinas, the daughter of a nobleman. His paternal grandfather, Juan de Cervantes, was a prominent and influential lawyer, while his uncle, Andrés de Cervantes, served as mayor of the city of Cabra.
Cervantes led a life filled with adventure. He served in the Spanish Navy and fought in the Battle of Lepanto, where he survived three gunshot wounds to the chest and arm. He was then captured by pirates while returning to Spain and held as a prisoner for ransom for five years.
In 1605, Cervantes published Don Quixote, which is often described as one of the greatest works of fiction in history. He published the second part of the popular novel about ten years later. Although Don Quixote was an immediate success, Cervantes did not receive much financial profit from its publication.
He died on April 22, 1616 and was buried at the Convent of the Barefoot Trinitarians in Madrid, Spain. In 1673, his remains went missing during the convent's remodeling and they would not be rediscovered until 2015.
Explore Miguel de Cervantes's family tree on Geni and share how you're related to the Spanish author.
Share: