Profile of the Day: President John Tyler
On March 29, 1790, John Tyler, the 10th President of the United States, was born in Charles City, Virginia.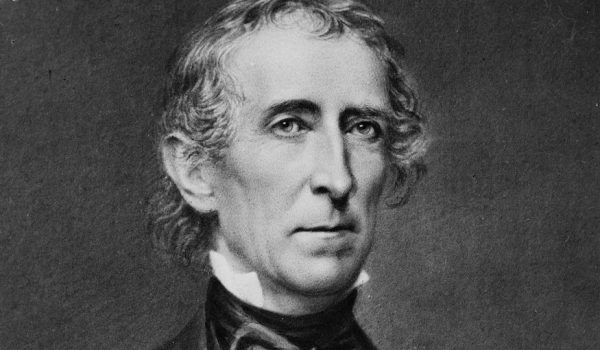 Image: John Tyler / Library of Congress
Born to a prominent and influential Virginia family, Tyler was one of the last presidents to hail from Virginia's elite aristocracy of planters.
Tyler's time at the White House was unique. In 1840, the newly elected President, William Henry Harrison, died of illness only one month into his presidency. Tyler, who was serving as Vice President, then became the first vice president to step into the office of the president without being elected. Many of his opponents referred to him as the "Accidental President."  During the last two years of his presidency, Tyler focused his efforts on the annexation of Texas, while battling opposition within his own party.
After his presidency, Tyler returned home to his plantation in Virginia. He re-entered public life to participate in the Virginia Peace Conference held in Washington, D.C., in 1861 in an attempt to preserve the Union. When talks failed, he supported the secession of the Southern states and was elected to the Confederate House of Representatives. However, Tyler died shortly before its first session. Because of his allegiance to the Confederacy, Tyler was viewed as a traitor, and thus his death was the only presidential death in history not to be recognized by the federal government.
Fun fact: Did you know Tyler still has one living grandson? He is the child of Tyler's son, Lyon Gardiner Tyler.
How are you related to the former U.S. President? Explore John Tyler's family tree and share your connection!
Share: