Profile of the Day: Robert E. Lee
On this day in 1865, Confederate General Robert E. Lee surrendered to Union General Ulysses S. Grant, effectively ending the American Civil War.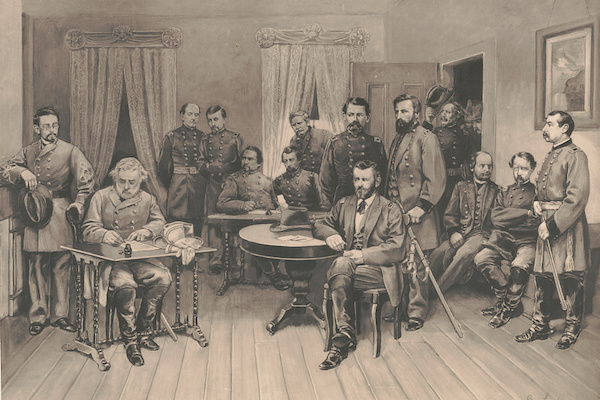 Image: Library of Congress
During the first year of the war, Lee served as a senior military advisor to Confederate President Jefferson Davis. In 1882, he assumed command of the Army of Northern Virginia and lead many battlefield victories. However, Lee's defeat at the Battle of Gettysburg was a crushing blow to the Confederate. The battle would produce the largest number of casualties in the Civil War.
In 1865, Grant's forces had Lee's army in retreat. With no supplies and Northern forces blocking them from joining with the surviving Confederate force in North Carolina, Lee surrendered.
On April 9, 1865 in Appomattox, Virginia, General Lee, dressed in full attire, met with General Grant, dressed in his muddy field uniform, to officially sign documents of surrender. All officers and men were to be pardoned and sent home. In an address to his army, Grant proclaimed, "The war is over. The rebels are our countrymen again."
Do you have Civil War ancestors? Explore Robert E. Lee's family tree on Geni and share how you're related!
Share: