Profile of the Day: Robert F. Kennedy
On this day in 1968, Robert F. Kennedy was shot three times at the Ambassador Hotel in Los Angeles. Kennedy died of his wounds the following day.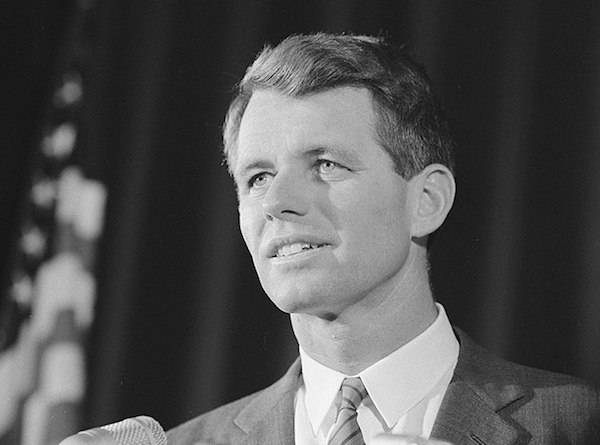 Robert F. Kennedy / Nationaal Archief, CC0
He was born Robert Francis Kennedy on November 20, 1925 to Joseph Kennedy, Sr. and Rose Fitzgerald in Brookline, Massachusetts. The seventh child of the prominent Kennedy clan, Kennedy grew up in a close but competitive environment. In 1950, he married Ethel Skakel and together they would have 11 children.
When his older brother, John F. Kennedy, was elected the 35th President of the United States in 1960, Kennedy was appointed Attorney General and led a successful fight against organized crime. A year after his brother's assassination, Robert won a seat in the Senate with eyes set on becoming the next Presidential candidate. Throughout his presidential campaign, he remained a strong advocate of the American Civil Rights movement and became the leading candidate for the Democratic nomination. Sadly, his life was cut short when a gunman opened fire at The Ambassador Hotel in Los Angeles, California shortly after midnight on June 5, 1968. Five others were wounded and Kennedy died from his injuries the next day.
On June 8, 1968, Robert was buried at Arlington National Cemetery, which was also the final resting place of his brother John.
Explore Robert F. Kennedy's family tree on Geni and share how you're related.

Share: