Profile of the Day: Rosa Parks
Today we remember civil rights icon Rosa Parks, who was born on this day in 1913.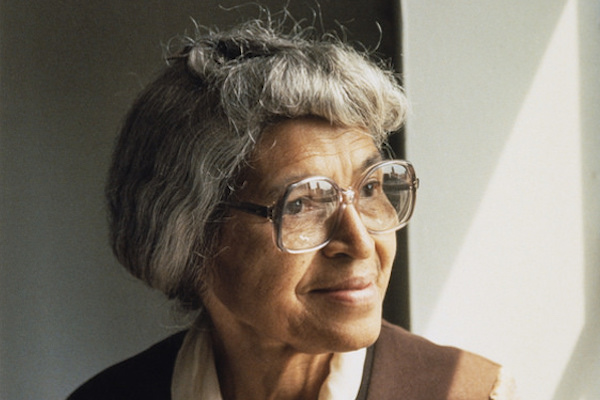 Image: Rosa Parks / Schlesinger Library, RIAS, Harvard University, Flickr
Parks was born Rosa Louise McCauley on February 4, 1913 in Tuskegee, Alabama to Leona Edwards, a teacher, and James McCauley, a carpenter. After her parents separated, Parks and her family moved to Pine Level, Alabama to live with her maternal grandparents. At 19, she married Raymond Parks, a barber and member of the National Association for Advancement of Colored People (NAACP). In 1943, Parks also joined the NAACP and served as the secretary of the Montgomery chapter until 1956.
In 1955, Parks was thrust in front of the American public after she refused to give up her bus seat to a white passenger while traveling home on a segregated bus. Her act of defiance would become a defining moment of the American Civil Rights Movement. The incident and Parks's arrest sparked the Montgomery Bus Boycott, a city-wide boycott of Montgomery's public transit system in non-violent protest against racial segregation. The boycott would last 381 days and eventually lead to the U.S. Supreme Court to declare that the segregation of public transportation was unconstitutional.
Today, Parks is remembered as the "mother of the civil rights movement."
Explore Rosa Parks's family tree on Geni!
Share: