Profile of the Day: Shirley Temple
On April 23, 1928, star Shirley Temple was born.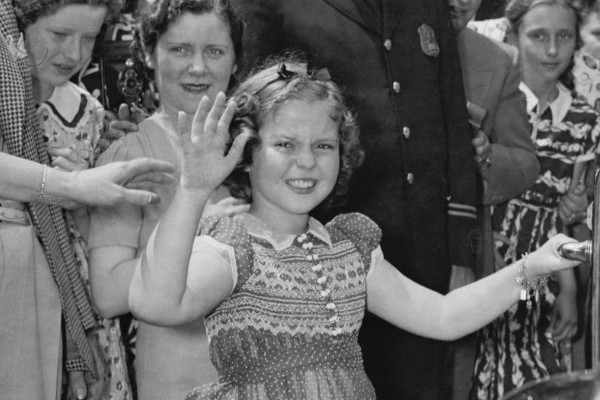 Image: Shirley Temple / Library of Congress
Temple was born in Santa Monica, California to Gertrude Temple, a homemaker, and George Temple, a banker. She began taking dancing lessons at the age of 3 and was soon spotted by a casting director for Baby Burlesks, a series of comedy shorts satirizing recent films with preschool-aged children starring in every role.
She soon was landing starring roles in larger films, but it wasn't until the release of her 1934 film Bright Eyes that she found international fame. The movie featured her signature performance of "On the Good Ship Lllipop" and earned her a special Juvenile Oscar. One of Hollywood's brightest stars during the Great Depression, her films throughout the 1930s offered audiences a welcome escape from their everyday hardships. President Franklin D. Roosevelt dubbed her "Little Miss Miracle" for her power to lift moral.
After retiring from acting, Temple focused on a career in public service. She found success as a diplomat, serving as the U.S. Ambassador to Ghana and to Czechoslovakia. She also served as the first female Chief of Protocol of the United States under President Gerald Ford.
Temple died on February 10, 2014 at the age of 85.
What's your favorite Shirley Temple movie?
Explore Shirley Temple's family tree and share how you're connected to the beloved star!
Share: